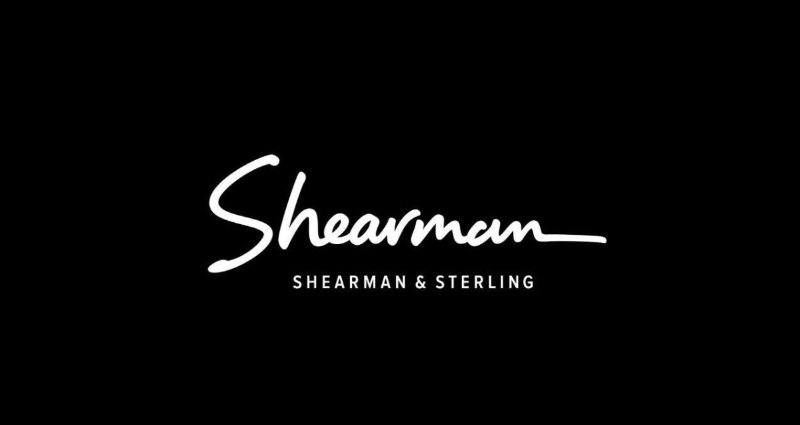 Legal Office Manager
San Francisco, California - Full Time
As an Office Manager – for our Bay Area offices, your high degree of business acumen, attention to detail, organizational skills, ability to build and maintain collaborative relationships, effectively manage and motivate people, as well your willingness to own and take on new challenges will make you the ideal candidate for this role. We are seeking an effective and energetic office manager for our San Francisco and Menlo Park offices. As the Office Manager you will work closely with the Office Managing Partner and business services colleagues across the firm to drive various business processes on the ground including Finance, Technology, Marketing/Business Development and Human Resources. Your efficient planning and execution, coupled with your ability to be a creative problem solver and influence others will be the keys to your success. At Shearman and Sterling you will enjoy the collaboration and camaraderie of a small office, while, at the same time, benefiting from the support and guidance of our global team of business professionals. Shearman & Sterling is the right organization for a driven, self-starter who wants to work in an environment where hard work and results are valued.
The Office Manager's ("OM") primary responsibility is to direct and manage the day-to-day Business Services team and operations of the San Francisco and Menlo Park ("Bay Area") offices. The OM works closely with the Office Managing Partner ("OMP"), other Partners and Business Services colleagues as needed. The OM will promote a positive and professional work environment for legal and Business Services employees to support and facilitate their ability to meet our clients' business needs and further the firm's business objectives.
Key Responsibilities General
Provide direction and support for office level goals and recommend and implement best practices in the Bay Area offices to ensure highest quality services
Make decisions as to interpretation or institution of local policies and procedures
Create, review, update and implement office policies and procedures to meet both local and firm needs in collaboration with HR, Finance and others
Manage local office communication with OMP concurrence
Serve as key contact for vendors, landlord, etc. working with OMP and Global Real Estate and others on negotiating contracts as necessary; manage outsourcing contracts and provide guidance and oversight to outsourced personnel working in the office
Oversee and provide support to relevant staff on local/firm-wide special projects such as technology conversions and upgrades, lease negotiations, office moves and construction. Provide the necessary oversight or hands-on involvement to ensure that projects are completed in an efficient and timely manner
Develop and maintain relationships with colleagues in functional departments and in other offices to promote transparency, collaboration to facilitate business solving, and support global, regional or office projects/initiatives
In coordination with the Business Continuity Team, work to keep emergency action plans updated and ensure that the information is communicated to office personnel so that the office is prepared
Other duties as assigned
Finance / Internal Audit
Ensure there are adequate internal controls within the office and provide fiscal oversight to ensure billings, collections, payments, travel and entertainment expense ("T&E") reimbursements, and financial reporting are performed timely and in compliance with both firm and local guidelines and financial policies
Assist NY Billings & Collections ("B&C") team in reviewing Bay Area partner inventory and oversee process to ensure timely partner responses to all firm B&C initiatives
In coordination with the firm's global billing trainer, ensure legal administrative assistants and billing secretaries are proficient at generating client invoices using the firm's legal billing software
Ensure legal administrative assistants are proficient at preparing T&E reimbursement reports on behalf of attorneys, as well as ensuring that such reports adhere to firm and local policies prior to submission for reimbursement
In collaboration with OMP and accounting staff, prepare the annual office budget, including business services headcount and salaries, operating expenses, client charge-backs, headcounts, and capital expenditures. Prepare monthly variance reports (actual versus budget and actual versus forecast); monitor and control spending throughout the year. Oversee capital expenditure projects. In conjunction with Office Accountant, review expense reports and review invoices prior to payment
Participate in regional finance calls and meetings
Liaise with the Chief Internal Auditor and others to ensure compliance with any internal audit findings
Human Resources
Make recommendations for all Business Services hires, annual salaries and discretionary bonuses, in close consultation with OMP, Executive Director, Business Unit Directors and Human Resources
Oversee recruiting and new hire process for business services including training and integration
In coordination with Business Services colleagues, oversee partner and employee departures, assuring appropriate actions are taken on a timely basis including Records transfers when applicable
Manage performance and development of Business Services staff to ensure the highest quality services to our lawyers and clients
Develop annual performance evaluations for Business Services in the Bay Area offices taking into consideration input from partners and functional department colleagues based outside of the Bay Area; provide regular, timely feedback and developmental coaching
Review and approve weekly timesheets and requests for time off
Communicate on a timely basis to NY Payroll any changes in California employment law or regulations that impact the payroll of Bay Area personnel
Ensure appropriate and cost effective staffing levels are maintained during regular office hours as well as after hours when necessary
Assist with legal recruiting and orientation of incoming lawyers, including active involvement in the onboarding and integration of lateral partners; work closely with OMP and recruiting department in NY; help manage the summer associate program
Provide on-the-ground support on HR-related matters (e.g., advice, counseling, grievance and disciplinary actions, etc.), working closely with HR and local outside counsel as necessary
Work with global and/or regional HR leaders and other HR managers as required on projects and operations as directed
Marketing & Business Development
Oversee and coordinate various firm wide or regional Marketing initiatives such as the firm's rebranding program
Manages various local business development events (e.g., Open House, alumni events) in collaboration with partners and Marketing & Business Development departmental leaders
Technology
Partner with the Bay Area IT lead to facilitate the effective implementation of firm wide IT initiatives
Work with the Chief Technology Officer to provide feedback to the Bay Area IT lead on both an ad hoc basis and during a formal annual review
Knowledge, Skills & Attributes
Strong business acumen and practical approach to problem solving
Demonstrated ability to quickly develop "trusted advisor" status with all internal clients (partners, other lawyers, Business Services team members)
Proven ability to work within business constraints as well as appropriately challenge the status quo approach with the appropriate people • Comfortable with ambiguity and complexity
Skilled communicator with a strong ability to build relationships with senior leaders and a complex set of stakeholders to drive organizational change
Confidence and skills to uphold the firm's financial policies and procedures; knows when to discuss questions with financial leaders (the Controller or COO/CFO) or others (Executive Director, Chief Internal Auditor) as appropriate
A problem solver who can manage complex and sometimes contradictory information to effectively solve problems including interpersonal conflicts
Results oriented team player, eager to take on new opportunities and tough challenges with a sense of urgency, high energy, and enthusiasm
Able to use compelling arguments to persuade and gain the support and commitment of others
A good decision maker, with proven success of making timely decisions that keep the organization moving forward
Adept at planning and prioritizing work to meet commitments aligned with organizational goals
Effective leader with ability to motivate and engage at all levels of the organization
Ability to see the big picture while remaining attentive to detail
Ability to work with minimal supervision in a fast-paced matrix environment
Excellent written and verbal communication skills
Superior client service skills
Understanding of and hands-on experience with practical application of CA employment law and regulations, including CA-specific payroll requirements
Competent with standard business technology and applications
Education & Experience
4 year college degree or equivalent required
Graduate degree in business, finance, organizational development/psychology or related field a plus
5+ years managing people and office operations in a law firm or professional services environment
Physical Activity/Other Miscellaneous
Ability to work outside of standard business hours
Ability to travel to both the San Francisco and Menlo Park offices on a regular basis
Ability to lift and carry up to 15 lbs. if necessary
Shearman & Sterling has been advising many of the world's leading corporations and financial institutions, governments and governmental organizations for more than 140 years. We are committed to providing legal advice that is insightful and valuable to our clients. This has resulted in groundbreaking transactions in all major regions of the world including Asia, The Middle East, Europe, Latin America, and North America. Together, our lawyers work across practices and jurisdictions to provide the highest quality legal services, bringing their collective experience to bear on the issues that clients face. For example, underpinning the quality of our work firm-wide are our shared values. We take pride in the successes of our clients and in our contributions to them.