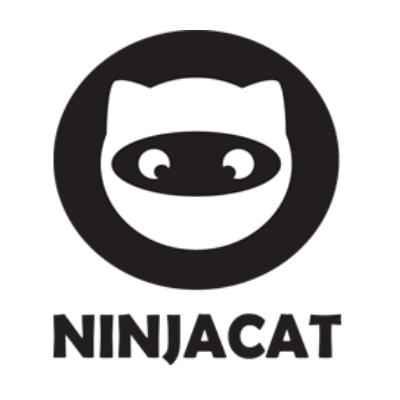 Senior Full Stack Engineer
Lehi, Utah - Full Time
Remote - Full Time
NinjaCat is a marketing analytics platform built for agencies, media companies and brands to easily track and report on the performance of their marketing campaigns. Some of the biggest companies in the world use NinjaCat and we are proud to run billions of dollars in ad spend through our platform to service brands like Coca Cola, Nike, Sony, Ford and thousands more.
Our mission is to build a company that everyone wishes they worked for and the proof is in the pudding - We were featured by Inc Magazine as one of the best places to work (2 years in a row!) and 2020 AdAge best places to work. If that weren't enough: we work remotely (Work from home!), offer great perks and have a culture that feels like a real family. We would love to have you be part of it.
As a Senior FullStack Engineer at NinjaCat, you are empowered to take ownership of technical decisions and solutions while playing a pivotal role in helping to grow the engineering culture within a fast growing company. Each member of the team impacts all aspects of the development process from the idea phase, design, delivery, maintenance, and operations. It would be great if you've dabbled in various technologies including: PHP, Vue.js, Typescript, Redis, Docker, CI/CD, AWS, SnowFlake, SQL, Big Data, and more.
Responsibilities
Build, ship, and iterate on new and existing features
Participate in standups, code and design reviews
Collaborate with QA team members in creating test plans and participate in reviews
Active in continuous improvements to the team's processes, methodologies, and technologies
Work closely with product managers to understand the needs of our users and build a product serving those needs
Write clean, functional code on the front and back-end
Things that will make you stand out
Strong background in creating software for enterprise-level companies
Excellent communication skills and positive attitude
Extensive background in developing maintainable, scalable, and highly available web services
Strong understanding of object-oriented design and architecture
Experience with containerization technologies such as Docker and web service orchestration
Self-motivated and able to manage yourself
NinjaCat is a unified marketing analytics platform. The leader in scalable reporting, monitoring, call tracking and data pipelines for agencies and media companies. NinjaCat integrates with all of the popular PPC, Display, SEO, Social Media, Call Tracking and Reputation Channels providing you all the tools you need to automate your reporting, monitor campaigns and budgets, win new clients and transform existing customers into raving fans. NinjaCat is the reporting platform of choice for the world's leading agencies.
Inc Magazine - Best Place To Work
Glassdoor 5 Star Rating
Fast growing Inc 500 company
You can work for an awesome CEO with smart and supportive teammates.
Work-From-Home Flexibility. Need we say more?
Competitive salaries
Unlimited Vacation
401k
Health and Dental Insurance
No longer grassroots, we have an incredibly bright future ahead. You will be joining at a critical point in the growth of our company. The only way is up.
Celebrations, fun and laughter always