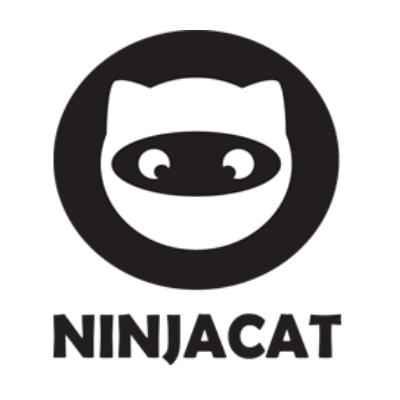 Sales Development Representative
New York, New York - Full Time
NinjaCat seeks a highly motivated Sales Development Representatives (SDR) to help us grow revenue. We are on pace to grow quickly but need an increased flow of qualified leads for our sales team. This is an exciting opportunity for someone who is looking to develop a sales career on the ground floor of a fast-growing software-as-a-service (SaaS) business in the martech space.
The Right Candidate Will:
Become an expert at using lead generation tools to generate lists of target prospect accounts
Prospect target accounts with relevant, human touches every day
Qualify prospects based on their current business challenges and needs using targeted and relevant questions, responsible to nurture these prospects and understand their needs prior to an initial sales meeting.
Schedule discovery calls for our sales team, meeting or exceeding qualified discovery calls attended quota every month
Be proficient at using a sales development platform to execute the outreach process consisting of phone, email, and social touches
Strive to continuously improve your sales development process and demonstrate a willingness to learn, implement and share best practices
Efficiently and gracefully counter top of the funnel objections over phone and email, as well as have excellent interpersonal & technical skills
Work closely with Marketing and Account Executives to develop and implement account communication plans
Represent and demonstrate our company values, brand, and mission
Coordinate demos on account executive's calendar and log activities in Salesforce
Top characteristics and traits for a successful SDR:
Track-record of success at previous jobs or in college
Ability to craft highly relevant emails that engage professional, modern marketers
Comfortable initiating and speaking with executive (CMO, VP Marketing) and mid level (Digital Marketing/Marketing Analytics Director) marketing professionals at mid-market and enterprise brands, agencies and media businesses, asking intelligent questions to build interest in a discovery meeting
Organized and possess strong time management skills
Excellent written & verbal communication
Self-motivated with ability to work effectively in a remote environment
A thirst for knowledge and growth in a start-up environment
A sense of urgency and persistence
Prior lead generation, marketing and/or sales prospecting experience is a plus but not required
Flexibility - we're a small company that moves and reacts quickly
Education & Experience Requirements:
College graduate from a 4-year institution
At least 1 year of post-college tech company experience, ideally on a sales, marketing or customer success team.
Familiar with Salesforce, LI Sales Navigator and other modern SaaS sales tools
Some cold calling experience
Finally, why work here instead of somewhere else?
Well-funded SaaS company in fast growing Martech category
Named an Inc Magazine Best Place To Work
Glassdoor 5 Star Rating
Named Fast growing Inc 500 company
Work-From-Home Flexibility
Competitive salaries
No preset PTO limitations
401k
Health and Dental Insurance
Celebrations, fun and laughter always