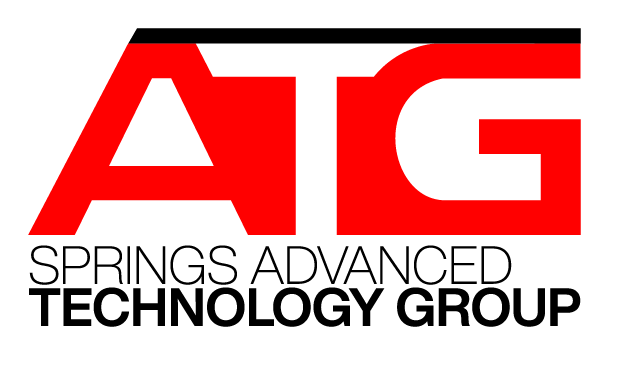 Quality Assurance Manager
Westminster, Colorado - Full Time
As a Quality Manager for Springs ATG, LLC in Westminster, CO you will ensure the highest of quality in the manufacturing and fabrication of design to build gloveboxes and other products to service the Pharmaceutical, Nuclear and DOE/DOD industries. Springs ATG is one of the few advanced manufacturers of this equipment. Your role will be key part of the company's success! If you are motivated by opportunity and thrive on challenge, join Springs ATG, a leader in our industry.
The Quality Assurance Manager is responsible for effective management of department personnel as well as establishing, maintaining, and ensuring the overall effective implementation of the company's nuclear Quality Assurance Program and ASME Code Compliance QA Program for the "U" and "R" stamps. The QAM also oversees application of the Quality Assurance Program on a graded basis to projects that do not comply with NQA-1.

This requires the ability to:
Make decisions based upon an understanding of both quality requirements/objectives and operations goals/needs
Evaluate and develop staff based on skillsets and capacity needed
Create a positive culture where the Quality Assurance group supports the organization to improve operations and better support clients
Communicate and interact effectively with personnel and clients at all levels on a daily basis
Create a collaborative relationship with other groups to drive efficiencies in project development and execution
Set priorities and coordinate the work of others when there are competing needs, which may entail managing difficult, complex, or time-sensitive situations.
Facilitate a positive, can-do attitude within the group while navigating changes in client requirements
This position includes the review, understanding, and application of codes, standards, specifications, procedures, and other documentation that define quality requirements. The QAM should have strong familiarity and understanding of all elements of a nuclear quality assurance program.
ESSENTIAL DUTIES AND RESPONSIBILITIES include the following. Other duties may be assigned.
Establish, define, and implement quality assurance policies, procedures, systems, and programs to efficiently and effectively support quoting, design and manufacturing activities
Participate in and contribute to developing annual strategic plans as well as develop action plans to accomplish initiatives
Evaluate the effectiveness of existing quality procedures, systems, and programs, and make necessary modifications to eliminate waste and redundancies and to drive efficiencies
Identify the need for corrective action and plan, execute, and/or ensure corrective actions and non-conformance are resolved effectively
Evaluate contracts, bids, and proposals to ensure QA Program compliance
Estimate, budget, and plan for quality activities by project
Evaluate and monitor quality assurance capabilities of suppliers
Review procurement documentation and establish quality flow-down requirements
Ensure that all project quality documentation requirements are met in proactive manner
Coordinate, conduct, and/or participate in internal, external, and customer audits
Plan and accomplish Quality Department goals, including growth and development of personnel
Manage capacity of the Quality Assurance and Quality Control groups versus demand, assuring adequate resources to support project load
Plan, complete, and maintain personnel qualification/certification requirements
Define and maintain company-wide personnel training requirements related to the QA Program, including conduct training sessions and administer examinations, as needed
EDUCATION and/or EXPERIENCE:
Bachelor's Degree (in science, engineering, or quality preferred) or higher level of education
7+ years nuclear power, U. S. Department of Energy, or other nuclear manufacturing experience, or 10+ years quality assurance experience in a manufacturing environment with at least 3 years being in nuclear power, U. S. Department of Energy nuclear related activities, or nuclear materials manufacturing
3+ years with technical or complex programs in the areas of document control or configuration management
SKILLS and ABILITIES:
Strong computer skills, including high proficiency with Microsoft Office applications (programming knowledge/experience preferred)
Excellent interpersonal and communication skills. This role must communicate concisely and effectively across all levels of the organization as well as directly with customer personnel.
Strong organizational, analytical, and problem-solving skills
Ability to research, understand, interpret, and communicate quality and/or testing standards, codes, and regulations
Ability to read and interpret engineering drawings and specifications
Ability to be certified as Lead Auditor based on the requirements of NQA-1 is preferred
Ability to write procedure manuals, routine reports and correspondence
Ability to analyze statistical data and problem solve using such data
Benefits include: Medical, Dental, Vision, Life/STD/LTD, Aflac, 401k with company matching, paid vacation/holiday and sick leave
THE PREMIER RESOURCE FOR THE DESIGN AND MANUFACTURE OF ENGINEERED METAL PRODUCTS