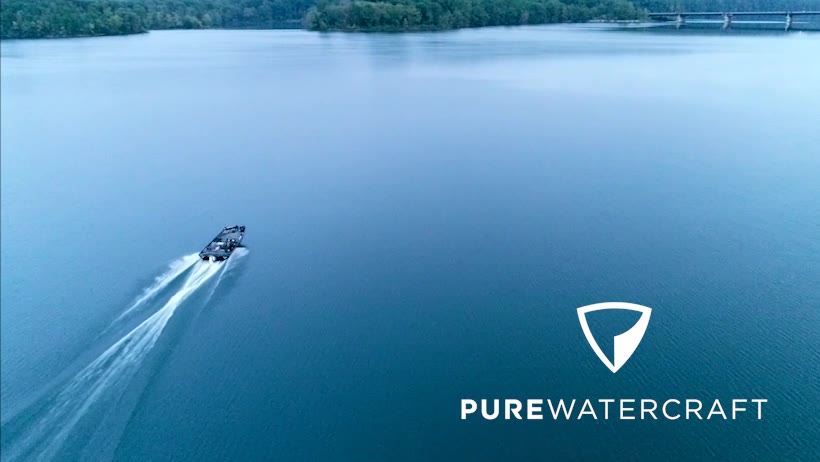 Lead Test Engineer
Seattle, Washington - Full Time
Pure Watercraft is creating revolutionary electric marine propulsion to ensure a future where boating will be clean, quiet, and powerful. With your help as Lead Test Engineer we will provide the highest performance and reliability electric boating system available on the market.
Our ground-up proprietary electric propulsion system can replace millions of unreliable, expensive, and dirty gas marine motors worldwide. The platform also unlocks totally new opportunities for users to interact with their boats, enhancing performance, navigation, efficiency, comfort, safety, maintenance, and security.
We are looking for a Lead Test Engineer who will drive testing/validating our physical product and engineering practices that will help us achieve our goal of revolutionizing the way people use their boats. Your responsibilities will span development efforts on multiple sub-systems.
Our engineering prototypes have already delivered more than 1,000 hours of high performance boating and we are gearing up for commercial launch in the coming months. Check out this video to learn more about our groundbreaking company:
Responsibilities
Verify design functionality and test coverage for a variety of use cases

Define and oversee test plans from abstraction to execution

Develop test environments, scoreboards, regressions, infrastructure, and methodology

Review and aid in the development of product design, architecture, and specifications

Create and implement test plans designed to expose weakness or faults in components

Technical writing for drafting of new test protocols and reports

Create tools for manual and automated testing

Provide manufacturing support, as required including design of manufacturing/assembly tooling
Basic Qualifications
BS in technical discipline

5+ years industry experience

Experience in testing/validation of hardware products

Experience using SolidWorks (preferred) or equivalent CAD system

Excellent collaboration, communication, and presentation skills in English
Preferred Skills and Experience
BS/MS in Mechanical Engineering or equivalent

Fast-growing startup experience

Electric vehicle and/or electromechanical products experience

Experience validating products for high volume manufacturing

Experience with safety critical systems

Experience validating robust systems for harsh environments

FEA Modeling experience
Pure Watercraft is revolutionizing boating, starting by building an innovative electric propulsion system that is clean and quiet without compromising performance. (http://www.purewatercraft.com)