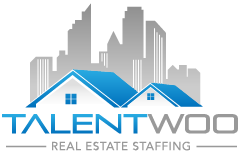 Junior Underwriter - Real Estate Tech Start-Up!
Austin, Texas - Full Time
The Mortgage Junior Underwriter position is an entry level position that will work under close and direct supervision while developing the necessary knowledge, skills and abilities to independently analyze portfolio/secondary market guidelines, loan policy, and other daily underwriting functions. During the required training, you will become familiar with underwriting's operations, policies and procedures.
Essential Functions & Responsibilities:
Assist With Desktop Underwriter Approve/Eligible Validation.
Provide A Preliminary Review And Initial Underwrite Of Submitted Conventional Files
Analyze Conditional Approval Submissions To Determine If The Underwriting Conditions Have Been Met.
Experience Analyzing Loan To Value Ratios, Debt To Income Ratios, Credit Reports, Applications, Income And Asset Documentation, And Other Loan Documentation In File.
Experience Calculating Borrower Income, And Complete Necessary Worksheets Along With Residual Income Calculator When Needed.
Experience Reviewing And Evaluating Residential Appraisals.
Gain Knowledge Of Cu Loan Policy, Documentation Requirements, And Utilize The Guides To Properly Clear The Conditions On All Loans.
Maintain The Confidentiality Of The Information Reviewed.
Maintain And Improve Personal Knowledge And Skills.
Perform Duties In Compliance With Applicable Laws And Regulations, Including But Not Limited To The Bank Secrecy Act (BSA) And Related Anti-money Laundering Laws, And In Accordance With The Cu Information Security Program.
Continue Professional Development Through Training, Seminars, And Mentorship As Applicable.
All Other Duties As Assigned (Note: Essential Functions And Responsibilities May Change Or New Ones May Be Assigned At Any Time With Or Without Notice).
Requirements:
High School Diploma Or GED
1-3 Years Of Mortgage Lending Experience
Proficient Analytical Skills And Mortgage Lending Knowledge
Understanding Of Fannie Mae And Freddie Mac Guidelines
Must reside in Austin or be willing to self-relocate
Preferred:
Experience With LendingPad
TalentWoo partners with best-in class, growing real estate companies with strong cultures to offer industry professionals engaging work environments and exciting careers. If you're looking to take the next step in your career, or just explore your options with different real estate developers, builders, owners or property managers, let TalentWoo assist. We connect expertise with opportunity!