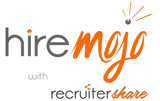 Creative Agency Technical Leader - Manage projects from concept to release
New York, New York - Full Time
Architect your own career path from your extensive background in design and development. Your extenisive skills will be fully utilized as you determine the technical approach to create projects from concept to release. Use your excellent communication skills to create strong relationships with both technical and non-technical clients and team members. Your proven ability to lead projects and your in-depth knowledge will be the cornerstone of your success in this high-profile opportunity.
As our Enterprise Architect your primary mission will be to take the lead in the foundational technical analysis, modeling, and architectural design with the ability to look at bigger picture development and identify opportunities for efficiency as we iterate.
Your solid knowledge combined with solid project management expereicnce will serve as the foundation for succesfully and rapidly designing solutions to rapildy fulfill our needs as a digital startup.
Use your clear and professional communcation to ascertain functional requirements and your proven expertise in systems and application architecture to design the blueprint for the developemnt of world class applications.
Experience, or interest, in developing augmented reality and virtual reality applications is preferred.
Experience with CI/CD development processes including tools like CircleCI, Chef, Jenkins, Amplify, Docker, Kubernetes is preferred.
Develop and enforce appropriate and scalable approaches to application infrastructure, hosting, code management, CI/CD build processes, and testing.
Strong experience developing applications with React+Node.js is ideal.
Strong experience designing solutions using cloud services is required, and specifically solid AWS experience with EC2, S3, Lambda, CloudFront, DynamoDB, RDS, Cognito, and Amplify greatly preferred.
Experience working in a fast-paced environment (at a prior digital agency, startup, or similar environments providing experience in rapid development for production) is required.
Experience developing solutions using headless content management systems (CMSs) to organize and deliver content and data via APIs to applications.
This is a dealer umbrella company looking to fill an immediate opening. Apply now to be contacted by our professional recruiter.