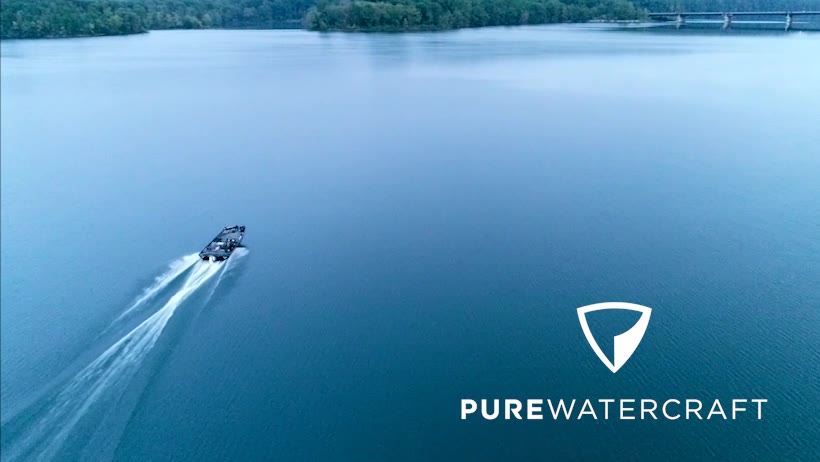 Embedded Software Engineer
Seattle, Washington - Full Time
Pure Watercraft is creating revolutionary electric marine propulsion to ensure a future where boating will be clean, quiet, and powerful. With your expertise and help we will provide the highest performance and reliability outboard motor system available on the market.
Our ground-up proprietary electric propulsion system can replace millions of unreliable, expensive, and dirty gas marine motors worldwide. Our platform will also unlock totally new opportunities for users to interact with their boats and enhance performance, navigation, efficiency, safety, charging, maintenance, and security.
We are looking for an Embedded Software Engineer who is able to add value at all levels of the development process, including requirements definition, OS and architecture selection, development, testing, manufacturing automation, and support.
Your responsibilities will span development efforts on multiple projects including proprietary Pure Watercraft hardware such as a throttle and user interface, battery management systems, electric outboard motor, high voltage charging, telemetry, over-the-air (OTA) updates, and manufacturing, field service, and data analysis tools.
Our engineering prototypes have already delivered more than 1,000 hours of high performance boating and we are gearing up for commercial launch. Check out this video to learn more about our revolutionary company:
What You'll 'Mostly' Do:
Develop, test, deploy, and support Pure Watercraft's embedded firmware used by customers, including safety critical components.
Specify, design, test, deploy and maintain embedded software/firmware to securely connect PWC systems to cloud based servers allowing for wireless updates and system level diagnostics and telemetry.
Work with electrical and manufacturing engineers to define and build test fixtures for automating manufacturing tests.
Define and implement a framework for regression testing
Be a leader
Grow as a skilled person
What We Look For First:
BS/MS in Computer Science, Electrical Engineering or equivalent
3+ years experience with embedded software design, development, and testing with real-time embedded systems
Bare metal, embedded Linux, and RTOS projects
C and C++
Ability to read schematics and debug hardware
Bonus Superpowers:
Competencies and experience with:
Developing and debugging on ARM, Cortex-M, and STM32 microcontrollers
Laboratory tools including oscilloscopes, logic analyzers, and power supplies
UART, I2C, SPI communication interfaces
CAN communication and SAE J1939 stack
Custom bootloader development
Embedded Security and Encryption Architectures
BLE, BT, and WiFi stacks
Fast-growing startup company experience
Electric vehicle experience (e.g BMSs and Motor Controllers)
Electric systems with voltages above 200V and currents above 50A
Experience with safety critical systems in automotive, aerospace, medical fields
Mobile Application development
We are an equal opportunity employer and value diversity at our company. We do not discriminate on the basis of race, religion, color, national origin, gender, sexual orientation, age, marital status, veteran status, or disability status.