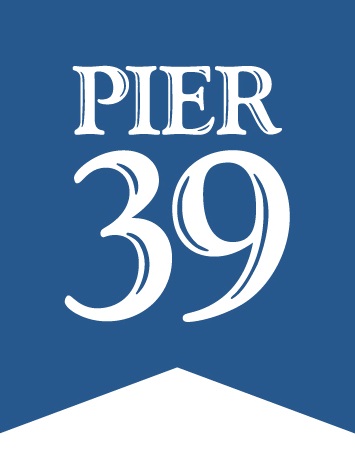 Marina Maintenance Worker
San Francisco, California - Full Time
From amazing views and a sea of sea lions to chowder bread bowls and California wines, your visit to San Francisco starts at PIER 39.
PIER 39, San Francisco's Premier Bay Attraction, is a festival marketplace featuring 110 specialty shops, 14 full-service restaurants and numerous fun-filled attractions. PIER 39 is located in San Francisco's Fisherman's Wharf, at Beach Street and The Embarcadero.
PIER 39 is currently seeking a marina maintenance worker to join our marina team.
PRIMARY RESPONSIBILITY:
Work under the direction of the Marina Maintenance Supervisor to perform all duties pertinent to the repair and maintenance and safety of all marina facilities and docks according to standard operating procedures and policies as set forth by the Marina Maintenance Supervisor. The ideal candidate will possess working knowledge and experience with operating work boats, power tool operations and construction. Relevant water safety/rescue experience and CPR certification are a plus.
SPECIFIC DUTIES:
Dock/Marina Maintenance:
• Provides repair and maintenance and refurbishment of dock fingers and walkways.
• Performs routine repairs, maintenance and replacement of dock side mechanical, electrical, and plumbing and pump out systems.
• Provides emergency response for immediate dock repairs or maintenance.
• Provides on call coverage when required.
• Investigates and reports environmental hazard spills in the marina.
• Maintains and replace parts for the navigation lights on the break water.
Marina Patrol
• Operates the marina patrol boat.
• Provides emergency pump service to boats taking on water.
• Monitors marina for unauthorized boats.
• Monitors waterline, electrical and dock lines of the boats.
• Tows tenant boats, debris, and deceased sea lions as directed.
• Maintain positive and service oriented tenant relations.
Buildings and Facilities
• Provides repair and maintenance of marina building facilities.
• Performs routine repairs, maintenance and replacement of marina building facilities mechanical, electrical, and plumbing.
• Provides emergency response for immediate marina building facilities and maintenance.
Other
• Washes down sea lion floats.
• Maintains equipment, tools and vehicles.
• Report any safety hazards to supervisor for investigation.
• Complete worksheet log daily.
• Keep shop clear of hazardous or flammable items.
• Wear appropriate safety equipment for specific jobs, for example lifejackets when operating the patrol boat or when on the break wall,
• safety goggles when operating power tools.
• Drives the company truck and electrical vehicle for marina related duty. Eg supply runs, and garbage pick up.
• Performs special duties as assigned.
• Completes building and dock maintenance inspection walkthroughs and supplies supervisor with list of issues requiring maintenance.
• Performs tenant wellbeing checks as directed by supervisor.
• Writes purchase orders when required by supervisor.
Activities include; balancing, climbing, crawling, crouching, kneeling, grasping, hearing, pushing, lifting, pulling, standing, reaching, repetitive motions, walking, operating equipment, tools and power devices. Must be able to frequently or constantly exert up to 100 pounds of force to move objects and lift 50 pounds. Must be able to work over water with power tools.
Equipment used in this position (includes but is not limited to): electric cart, automobile, hand and power/maintenance tools, hydraulic and pneumatic equipment.
PIER 39 is a 45-acre waterfront complex that is a gathering place for millions of San Francisco locals and visitors. In addition to its 14 full-service restaurants, 90+ shops and popular attractions, PIER 39 also has a 5-acre waterfront park and a 300-berth marina. PIER 39 is known for its spectacular views of the Golden Gate and Bay Bridges, Alcatraz Island and the San Francisco city skyline. PIER 39 is also home to the world famous California sea lions.
PIER 39 is an equal opportunity employer.
All qualified applicants will receive consideration for employment without regard to race, sex, color, religion, sexual orientation, gender identity, national origin, protected veteran status, or on the basis of disability.
PIER 39 will consider for employment qualified applicants with arrest and conviction records pursuant to the San Francisco Fair Chance Ordinance. For more information visit https://sfgov.org/olse/fair-chance-ordinance-fco.