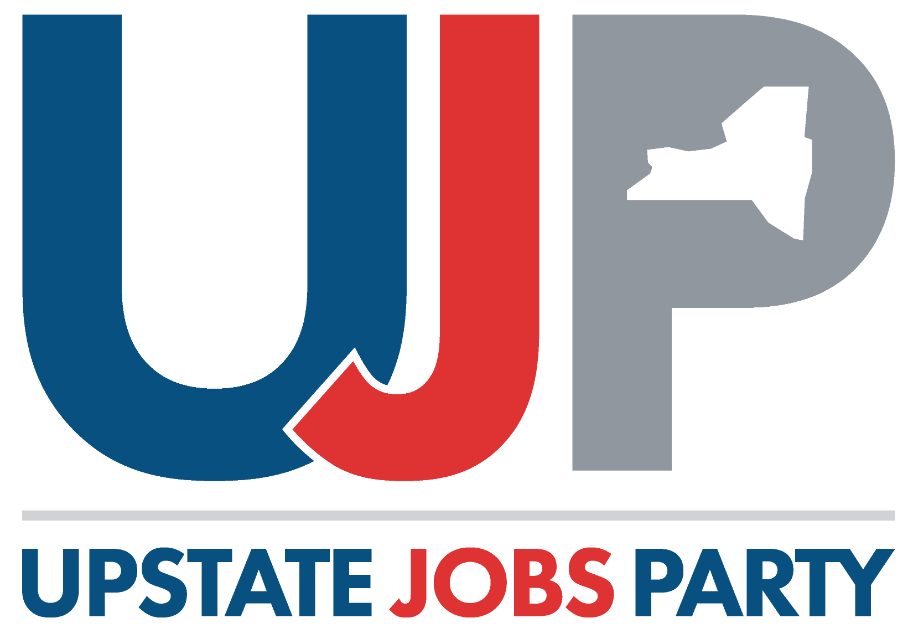 Communications Intern at Upstate Jobs Party
Little Falls, New York - Full Time
The Upstate Jobs Party (UJP), an independent political body in New York State, is seeking a summer intern to assist with communications support including our transition to the new brand of Unite NY and also promotional activity for Amazon Best Selling book More Good Jobs: An Entrepreneurs Action Plan to Create Change in Your Community. Both UJP and More Good Jobs are affiliated organizations of Rock City Centre Holdings ("RCCH") a rapidly growing connected network of philanthropic and for-profit enterprises that leverage innovation and technology. Other RCCH entities include: UpVentures Capital, Rock City Centre, Rock City Development,UpMobility Foundation, and Entrepreneurs Across Borders.
Responsibilities to include:
Supporting content gathering, drafting and distribution across our social media, web platforms and member databases
Voter data review and analysis
Event planning, management, and follow up
Virtual event planning and execution
Fundraising research, planning, and execution
Research candidates, issues, and media
Volunteer recruitment and development
You should be an undergraduate or graduate student student in Upstate New York who has interest in politics and political reform, as well as strong writing and communications skills, basic business software suite (MS Office, Google Drive) abilities, social media (FB, LI, Twitter, IG) capabilities, Ideal candidates should be able to demonstrate being highly organized, reliable, prompt, detail-oriented and self-motivated.
Intern will report to UJP Executive Director and be supported by Martin Babinec, UJP Founder and author of More Good Jobs. This internship will be a hybrid – with office location in Little Falls, NY, virtual and participating at selected in person events in Upstate NY.
We anticipate a range of 20-35 hours a week with some flexibility as we seek to balance intern's availability/interests with our events, engagements and other UJP/MGJ activities. Compensation will be in the range of $15-20 per hour depending on experience. There may also be incentive compensation available for meaningful contribution to specific outcomes within these organizations.
Intern will have the opportunity for exposure to other entities inside Rock City Centre Holdings, providing a variety of future career path possibilities and relationships.
The Upstate Jobs Party will be conducting informational interviews at the Upstate New York College Career Fair on April 30th, 2021. Please register here and request a meeting if you are interested in learning more about this position.
Interested applicants can also email a statement of interest to careers@rockcitycentre.com with the subject line UJP Summer Internship. Please include a link to your LinkedIn profile and let us know the date range you are available this summer and potential for commutability to Little Falls.
Upon our request, all candidates should be prepared to submit writing samples.
At Rock City Centre, we did just that. We dropped the outdated concept of an office and started thinking outside the 'box'. We believe that optimal work productivity occurs when people have the flexibility to choose when, where, and how they work based on the task at hand. We believe that work is something you do and not a place you commute to. We also believe that personal time can be more enjoyable with like-minded people sharing knowledge, collaborating, and engaging in casual conversations over a cup of coffee.
Providing member value is at the center of everything we do and is our primary motivation. From the cheery, light-filled spaces outfitted with air purification systems and advanced technology infrastructure, to the thoughtful amenities and services—our objective is to anticipate a member's needs before they have a chance to ask.