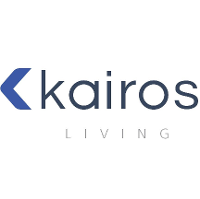 Real Estate Senior Accounting Analyst
Chicago, Illinois - Full Time
The Accounting and Finance Team at Kairos Living, a startup real estate investment fund with significant capital backing, is seeking a highly motivated, positive individual with excellent organizational and communication skills, that can contribute to the success of the accounting and finance team. The position will have frequent interaction with multiple departments.
The successful candidate must be detail-oriented, capable of managing multiple work streams simultaneously, and have superior time-management to meet crucial deadlines. This is a unique opportunity to become part of a growing company that is committed to a high standard of excellence, professional growth and is passionate about success.
Responsibilities
Prepare and/or review balance sheet reconciliations of the fund and corporate entities
Assist with accurate and timely reporting to the Company's senior management and ownership groups
Assist with the training and review of the offshore and internal accounting team
Work with external and internal parties for year-end audit and tax filing procedures
Assist with monthly budget and underwriting variance analysis
Prepare and/or review journal entries related to significant transactions such as acquisitions, dispositions, and financings
Prepare support schedules to assist with U.S. GAAP audit, U.S. tax return preparation/filing, and other compliance reports as required
Assist with financial procedures and suggest process improvements
Assist with special projects and other duties as assigned
Perform ad hoc analyses to identify trends in the business and provide recommendations as to potential options and solutions where appropriate
Desired Experience / Skills
Bachelor's Degree in Finance, Accounting, Real Estate or related field

Yardi Voyager experience preferred
Advanced Excel skills required
Five years of real estate accounting experience
Understanding of U.S. generally accepted accounting principles (GAAP)
Self-starter who is able to meet tight reporting deadlines
Outstanding communication skills, both verbal and written, and can comfortably interact with an array of personalities
Ability to prioritize, plan, organize, and coordinate work assignments, and simultaneously coordinate multiple tasks
Able to apply common sense, demonstrates logical and systematic thinking skills, and be adaptable to change and take ownership
We are Kairos Living. Proud to introduce a smarter way to live
Kairos Living was founded in July 2019 as a technology enabled value-add residential real estate investment fund. Kairos Living is revolutionizing the fragmented and inefficient single-family rental industry using an internally developed technology platform to rapidly scale acquisitions, optimize operational efficiencies, and deliver superior risk adjusted returns to investors. We add value at every stage of the property lifecycle by utilizing our data driven analytical approach, technology-centric operational model, and entrepreneurial culture. Our business principles include the importance of risk control, emphasis on talent, operational excellence, and relentless reinvention.