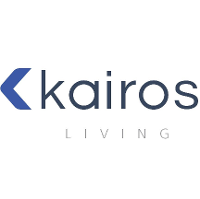 Residential Property Manager
Chicago, Illinois - Full Time
The Property Management Team at Kairos Living, a rapidly growing national single-family rental fund (SFR), is seeking a highly motivated, positive individual with excellent organizational and communication skills, that can contribute to the success of the team. The position will have frequent interaction with vendors, Residents and multiple departments at the firm.
This role will be responsible for effectively managing the ongoing maintenance upkeep of occupied properties including vendor management, Resident communications, budgeting, and scheduling.
The successful candidate will have a solid grasp of the property management lifecycle. They will have excellent organizational skills, a high attention to detail, and the ability to manage multiple multi-faceted tasks in order to meet deadlines and performance objectives. The candidate must have excellent communication skills and maintain a positive attitude in high pressure situations and conversations with Residents and vendors. The candidate must possess strong problem-solving and writing skills.
Responsibilities:
Manage work orders while providing excellent customer service and providing timely resolution to Residents in our occupied homes
Manage overall completion times, Resident satisfaction and overall efficiency of the maintenance process for the portfolio
Review daily workload and schedule jobs with third-party vendors based on their capacity
Utilize internal systems to track Resident communication and work orders
Oversee maintenance requests in order to meet budget and timeline expectations within set company targets
Ensure Resident satisfaction with consistent communication so Residents are updated regularly on status of maintenance requests and billing questions
Communicate regularly with the Company's third-party vendors to ensure quality of services are meeting expectations
Desired Experience / Skills
Minimum 3 years of relevant property management experience in the residential real estate industry. Single Family Rental experience a plus but not required.
Detail-oriented, ability to multi-task.
A good command of Microsoft Excel is a plus.
Experience with Yardi Voyager is preferred but not required
Self-starter who is willing "do what it takes" to hit goals and meet deadlines.
Outstanding communication skills, both verbal and written, and can comfortably interact with an array of personalities. Candidate must have the ability to develop a broad array of relationships among vendors and residents.
Ability to prioritize, plan, organize, and coordinate work assignments, and simultaneously coordinate multiple tasks.
Able to apply common sense, demonstrates logical and systematic thinking skills, and be adaptable to change and take ownership.
We are Kairos Living. Proud to introduce a smarter way to live
Kairos Living was founded in July 2019 as a technology enabled value-add residential real estate investment fund. Kairos Living is revolutionizing the fragmented and inefficient single-family rental industry using an internally developed technology platform to rapidly scale acquisitions, optimize operational efficiencies, and deliver superior risk adjusted returns to investors. We add value at every stage of the property lifecycle by utilizing our data driven analytical approach, technology-centric operational model, and entrepreneurial culture. Our business principles include the importance of risk control, emphasis on talent, operational excellence, and relentless reinvention.