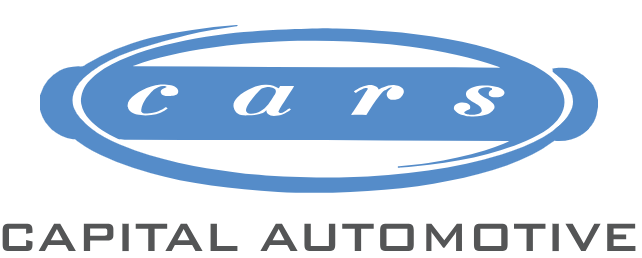 Salesforce Administrator
McLean, Virginia - Full Time
We are a $4 Billion (assets) company, with a strong capital and income position with 23 years of history, operates in the US and Canada while based out of a home office in McLean, Virginia. The company is the largest in its core business, owning and leasing auto dealership real estate. With a 7.5 year history originally on NASDAQ, and since 2005 under private equity ownership, the company plans to add to its current business with an additional industry focus. The company's executive team averages over 15 years together, and the 35 team members average over 6 years working together.
The successful candidate is a creative problem solver who can develop and modify our Salesforce platform to optimize our operational efficiency. If you enjoy a fast paced, collaborative team environment, with impactful projects that are essential to our company's success, this is the perfect role for you!
Reports to: SVP Director of Portfolio Management
Primary Activities:
Salesforce
Serve as primary system administrator for the Salesforce environment for all CARS Users
Ensure the integrity of the data within salesforce including periodic uploads of company data
Handle all administrative functions including user account maintenance, reports and dashboards, workflows and other routine tasks to include pipeline, LOI tracking and other ad hoc reporting as requested
Complete regular internal system audits and prepare for upgrades
Manage Salesforce data feeds and other integrations
Oversee continual development of the Salesforce environment to optimize the system for CARS. Coordinate the evaluation, scope and completion of new development requests
Train new users, increase engagement, and grow the Salesforce skill set across the organization
Ensure assigned Salesforce seconds are adequately trained to support and act as backup to administrator
Navigator (Crowe Portfolio Analyzer)
Serve as primary system administrator for Crowe Portfolio Analyzer (Navigator/CPAL) environment
Maintain CPAL system and make live updates as needed to attributes, entities, credit group hierarchy structure, document submission settings and covenant alerts (LCRs). Set-up new entities for underwriting acquisitions
Set-up/Add new internal users (CARS employees) to CPAL system and set up/add/maintain external financial statement customer portals for document submission
Build and maintain portfolio reporting for CARS stores/peer data (new feature) and develop/build new reports as necessary, including ad-hoc reports for credit tapes, investor reports, brand/portfolio exposure reports
Develop and maintain Quarterly Credit Review reports and trackers (RCR chart, Covenant exception report, financial statement tracking)
In coordination with CAD department, optimize system/identify functionalities to enhance usefulness of CPAL and work directly with the Crowe team through weekly calls to make enhancements and resolve any system issues submitted through the CARS Support Portal. Manage Navigator cases in Salesforce
At the direction of CAD develop custom calculations and performance alerts to focus credit reviews on the highest risk accounts
Technology
Support the information needs of all CARS users
Develop continuity among all CARS' information systems utilizing Salesforce as the hub
Serve as one of the inhouse SMEs for our office technology such as projecting to the TV screens, web video conferencing, etc.
Requirements:
Work Experience: Advanced experience working with Salesforce/Navigator/database preferred
Technical competencies: Strong knowledge with Word, Excel, PowerPoint, Outlook, Teams and OneNote or equivalent is required. Specifically, the applicant must have the ability within these programs to create charts, ad hoc reports, and master templates.
Strong organizational, time management and written and oral communication skills
Please apply through this posting only -- do not call or email us.
As the first company solely focused on providing highly tailored sale-leaseback capital to the automotive retail industry, Capital Automotive has exclusively supported automobile dealers since 1997. The company's stock was publicly traded on NASDAQ through December of 2005 when we completed a privatization with DRA Advisors LLC. In October 2014, Capital Automotive was acquired by Brookfield Property Partners and its institutional partners.
Through custom tailored real estate finance, we have assisted dealer groups in growing their organizations, acquiring new locations, upgrading existing facilities, constructing new stores, and facilitating estate planning and partner buyouts. In many situations, we have aided dealers by maximizing liquidity and flexibility.
Our creation was a collaboration of automobile dealers and experts in real estate, and finance. Since inception, our team of professionals has developed and maintained relationships throughout the industry that have provided us with an in-house level of expertise unparalleled in the marketplace. By listening to our clients and prospects, we continue to add new products and tailor existing products to better serve the auto retail industry.