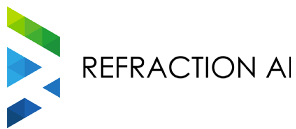 Game Lover to Control Real-Life Robots
Austin, Texas - Full Time
You have a talent for playing video games and that's just what we need to help our robots learn. Imagine getting paid to guide and teach our robots to navigate pedestrians, streets and neighborhoods safely from the comfort of a game console. That's exactly why you are going to love this job!

Be part of the technology to help people by delivering groceries, prepared food and other things right to their homes.

You don't need to have previous work experience for this job.
What you will have is:
Keen ability to control the activities and characters in your video games
A knack for being dependable and reliable
Enthusiasm about new technology and enjoy working on leading edge projects
Focus, organization and an obsession for details
High attention to detail with good analytical and logical reasoning abilities
Patience and eagerness to strive for perfect robot driving around all obstacles (very important for this role's repetitive nature)
High value for human safety
Desire to contribute, learn, grow and be part of a world-class team
A wonderful sense of humor (Let's make work fun!)
We are an equal opportunity employer committed to creating and fostering a diverse and inclusive environment where all our employees feel they belong and are excited to represent. We offer a competitive compensation package, excellent benefits, generous PTO and opportunities for growth and development as the company grows.
Lastly, you will need:
A high school diploma or GED
To be at least 18 years old
A valid driver's license with clean driving record and 2+ years driving history
We are excited to hear from you!
Refraction AI is on a mission to bring the future of last-mile delivery to life. With our fleet of REV-1 autonomous mobile delivery robots we are growing quickly, propelled by exciting advances in technology, demographics, business models, social and regulatory policies. As consumer expectations and requirements change, so must the services and businesses that serve them. In a sector that is struggling to keep up due to legacy costs, dated infrastructure and poor integration, Refraction AI is a breath of fresh air, demonstrating what is possible with a little innovation, a dash of brilliance, and a whole lot of common sense.
Refraction.ai is an equal opportunity employer