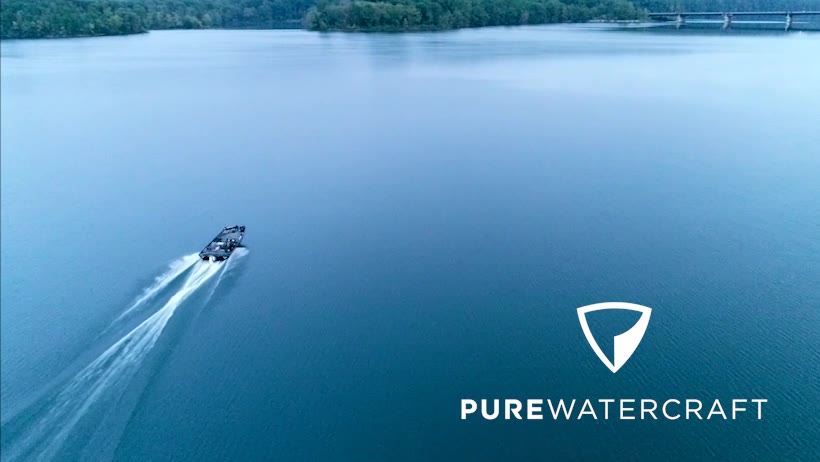 Hardware-in-the- loop Test Engineer
Seattle, Washington - Full Time
Pure Watercraft is creating revolutionary electric marine propulsion to ensure a future where boating will be clean, quiet, and powerful. With your expertise and help we will provide the highest performance and reliability outboard motor system available on the market.
Our ground-up proprietary electric propulsion system can replace millions of unreliable, expensive, and dirty gas marine motors worldwide. Our platform will also unlock totally new opportunities for users to interact with their boats and enhance performance, navigation, efficiency, safety, charging, maintenance, and security.
We are looking for a HIL Test Engineer who will be responsible for the specification, design, implementation, and maintenance of Lab Bench and HIL testing for all of the Pure Watercraft embedded systems such as motor controller, battery management system, throttle controller, etc. Responsibilities will include specification/design/build/support of Lab Bench and HIL hardware and software components, regression test design, scheduling and reporting, as well as HIL coordination. You will be expected to keep track of the various bench/test/HIL activities and ensure common, elegant, and optimized solutions guaranteed to deliver a fully tested and mature component, consistent with company strategies and goals. Related to the above is the specification and support of the end of line fixtures for those components in production.
Responsibilities:
Contribute to clearly defined component test requirements that are thorough, specific, and testable

Design elegant component-specific test cases to ensure full regression coverage for relevant requirements

Design, build, and maintain end-of-line (EOL) manufacturing test fixtures for hardware components (PCBA's, subassemblies, and assemblies)

Develop software unit testing methodologies and implementations to ensure maturity/stability

Coordinate with embedded software engineers to ensure production software is testable/tested

Document SW Unit Test/HIL requirements, design, and procedures/results
Qualifications:
Fluency in state-of-the-art embedded software practices using the C programming language

Working knowledge of Linux and Embedded Linux development methodologies

Experience with automated testing frameworks such as Unity, CppUTest, Google Test, CMock, Robot Framework, etc

Proficiency in version control software processes and techniques (GitHub/GitFlow)

Ability to optimize build/test flow using scripting languages such as Python/Perl/Unix shell

Deep knowledge of specified software unit test tools

Ability to coordinate and standardize test design between different components

A college degree in an applicable engineering field such as electrical engineering or computer science.

Minimum 4 years of experience in designing, implementing, and performing HIL testing and associated processes
We are an equal opportunity employer and value diversity at our company. We do not discriminate on the basis of race, religion, color, national origin, gender, sexual orientation, age, marital status, veteran status, or disability status.