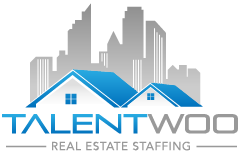 Contract Recruiter - Remote RPO Professionals Needed!
Phoenix, Arizona - Full Time
TalentWoo is a fully vetted, high-performing boutique Recruiting Process Outsourcing (RPO) company offering customized hiring solutions to the Real Estate and Construction industries. We are a close-knit group of dedicated, high-performing recruiters who remain true to our core values, (www.talentwoo.com/about) and deliver on our brand promise. We are seeking similar rock-star recruiters to work remotely from their home-based office.
Our Enterprise Recruiting Process Outsourcing (RPO) teams help builders, developers, ibuyers, fintech, and property management companies hire hundreds of employees across the country, while cutting recruiting spend by 50-60%. TalentWoo is in rapid growth mode and is looking for driven, hungry, polished and detail-oriented talent acquisition professionals for 9-12 month contract assignments.
Responsibilities
Work from home as RPO team member to support real estate clients across the country
Manage requisition load of 10-20 acquisition, construction, renovation, leasing, property management or customer service jobs in the real estate industry
Full cycle recruiting, from hiring manager intake, sourcing, screening, scheduling interviews, background/references, metrics reporting, etc.
Fill construction, property management and real estate related roles in multiple markets across the United States within 30 to 60 days
Provide amazing experience to hiring managers, with consistent follow-up, and emphasis on high customer satisfaction.
Track and report recruiting performance and metrics regularly and accurately
Desired Experience / Skills
Minimum 7 years of relevant recruiting experience
Preference given to recruiters with RPO experience and/or real estate recruiting experience
Highly proficient with technology tools: Zoom, multiple ATS Systems, Calendly, MS Teams, Indeed, LinkedIn Recruiter, etc.
Strong customer service and client-facing skills with understanding of Service Level Agreements
Strong ability to source passive candidates and to work high volumes of requisitions
TalentWoo partners with best-in class, growing real estate companies with strong cultures to offer industry professionals engaging work environments and exciting careers. If you're looking to take the next step in your career, or just explore your options with different real estate developers, builders, owners or property managers, let TalentWoo assist. We connect expertise with opportunity!