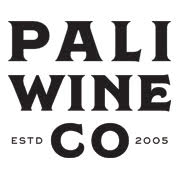 Bussers - Packing District Outpost
Anaheim, California - Part Time
We are seeking energetic, enthusiastic, and customer service focused Busser candidates within our tasting room. The primary focus of this position is to clear and clean tables, assist the servers, team comradery, and provide excellent customer service.
Duties:
Greet and provide guests with an outstanding hospitality experience
Clear tables of dishware, utensils and drinkware
Keep floors and chairs near dining tables clean by sweeping and mopping
Clean, sanitize and reset tables after guests leave the tasting room
Assist servers with food delivery
Maintain basic cleaning practices
Cross train in small kitchen with small plates
Work effectively with teammates during daily duties and operations
Ability to follow policies and procedures
Take initiative to complete guest requests and any tasks or projects assigned by management
Requirements:
Must be at least 21 years of age
Busser experience preferred
Ability to work weekends, holidays, some evenings, and adapt to a flexible schedule
This position will involve the ability to lift, carry and/or transport 40 pounds (a case of wine) is necessary
Part time employment
Established in 2005, Pali Wine Company is located in the City of Lompoc in Santa Barbara County and is dedicated to crafting premium wines with a focus on Pinot Noir. For the past ten years, Pali has experienced substantial growth and is currently distributed throughout the country and the world. The company is now particularly focused on direct-to-consumer sales and is opening tasting rooms in Southern and Central California.