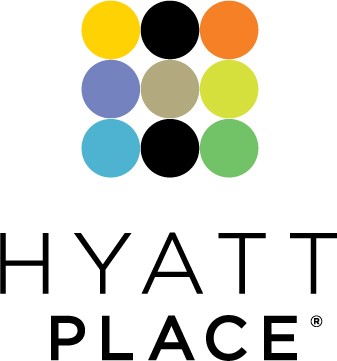 Hyatt Place New York/Yonkers is seeking our new Director of Sales
Yonkers, New York - Full Time
We are excited to be seeking an experienced, outgoing leader and hospitality professional to serve as Director of Sales for Hyatt Place Yonkers.
Director of Sales Key responsibilities will be:
In conjunction with the General Manager, lead weekly scheduled sales meetings which focus on top line revenue production through direct sales the number of prospecting and existing calls to be made by all sales personnel and the potential business results of these calls.
Monitor call reports and expense reports for the Sales Managers.
Develop Sales Staff by providing direction, training and mentoring for future advancement through corporate programs and on-the-job training.
Conduct direct sales activities and solicit assigned accounts to achieve or exceed budgeted rooms revenue and to improve performance of the brand in the marketplace.
Develop superior knowledge of the marketplace and competitors, as well as market conditions which might affect revenues.
Develop realistic quarterly marketing plans and accept accountability for them.
Meet or exceed all established sales goals.
Maintain and monitor production of all top accounts.
Evaluate trends within the marketplace and react appropriately.
Have superior understanding of rate mix management, and actively participates in RevMax meetings.
Monitor inventory and rate availability.
Make sales appointments and cold calls to consistently prospect accounts for all direct sales segments (long-term business, short-term business and leisure). These calls should be individual as well as joint calls with Sales Managers. 65% of time should be spent on outside sales calls.
Flexibility. Our Director of Sales must anticipate some scheduled weekend and evening hours as well as participating in the rotating MOD schedule.
Some travel may be required.
Our best Director of Sales candidates will bring:
Knowledge of the local market is a plus.
Previous hotel Director of Sales experience strongly preferred.
3-5 years direct sales hotel experience preferred.
Supervisory/Management experience strongly desired.
Sales Force or other database experience desired.
Two or Four year college degree preferred.
Fluent in English – excellent written and verbal communication.
Proficient in computer skills.
Must be able to multi-task and prioritize.
Must have great organization and communication skills.
Must have a valid driver's license and be able to meet company MVR requirements.
Hyatt Place Yonkers is part of LodgeWorks, a hotel management and development company based in Wichita, Kansas with 950+ employees nationwide. Our multi-brand strategy includes Archer, Hyatt Place, HYATT house, Aloft, Hilton Garden Inn, Hampton, and other high quality, nationally branded products. We are industry innovators with a rich history and a strong family culture. At LodgeWorks, hospitality is more than just the industry in which we work. It defines everything we do. Hospitality is the single most important element of our organization – the foundation upon which everything is built.
Our benefits include: Medical, Dental, Vision, PTO, 401(k) with employer match, Term Life Insurance at no cost to the employee, additional Supplemental Term Life Insurance available at a minimal cost to the employee, Long and Short-Term Disability benefits at no cost to the employee, and much more for full-time positions.
We are an equal opportunity employer and have a lot to offer individuals interested in joining our team.
Hyatt Place New York/Yonkers is in the heart of Westchester County at the Cross County Shopping Center and within minutes of the Empire City Casino, Westchester Broadway Theatre, LEGOLAND and Playland. Also near Sarah Lawrence College and Fordham University, the hotel is centrally located to all New York-Presbyterian Hospitals and Montefiore Hospitals in the Bronx and Westchester counties.