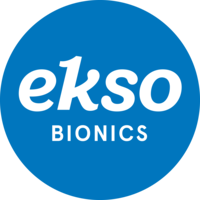 Production Manager for Growing (and cool) Robotic Exoskeleton Company
Richmond, California - Full Time
You are going to love this job because your production management talents will make a real impact on people's lives. Help people avoid and recover from injury with our robotic exoskeleton.

Our company is growing fast and you will have complete ownership of the production management function, including:
Managing inventory, shipping, and receiving
Sourcing electronic, plastic, metal, batteries and other parts to ensure that production targets are met
Evolving structures, processes, developing SOP's and driving efficiency
Developing production KPI's to give the teams under you clear success metrics
Refining our ERP systems and other critical systems
Using your medical device industry experience to find and certify suppliers
Working with engineers to evolve our products
As part of our team, Ekso's Production Manager will be responsible for leading the company's manufacturing, inventory, and purchasing functions. The production manager needs to ensure inventory accuracy, plan purchasing to meet build plan, and take ownership of manufacturing to meet customer demand and quality standard. The production manager must be process driven and have excellent communication and leadership skills.
ESSENTIAL JOB FUNCTIONS/RESPONSIBILITIES:
Take ownership of company's production and ensure quality products are produced to meet customer demands.
Plan and establish work schedules to meet production goals.
Plan for parts purchasing to meet build plan and work with buyer to execute purchases.
Manage Ekso's materials group and ensure inventory accuracy.
Manage shipping and receiving.
Develop SOPs to improve production efficiency.
Establishment of production KPI's with reporting of those on a regular basis.
Work with engineering team to update MPIs and drawings.
Assist with transitioning part of the production to contract manufacturer.
At Ekso Bionics, our mission is to amplify human motion by enhancing strength, endurance, and mobility across medical and industrial applications with advanced robotics. Founded in 2005, Ekso is widely recognized as a pioneer and market leader in the design, development, and commercialization of human exoskeletons. Our innovative products help to improve the lives of people every day – from individuals recovering from a stroke or brain injury to able-bodied industrial workers trying to do their job free of fatigue, pain, and injury.