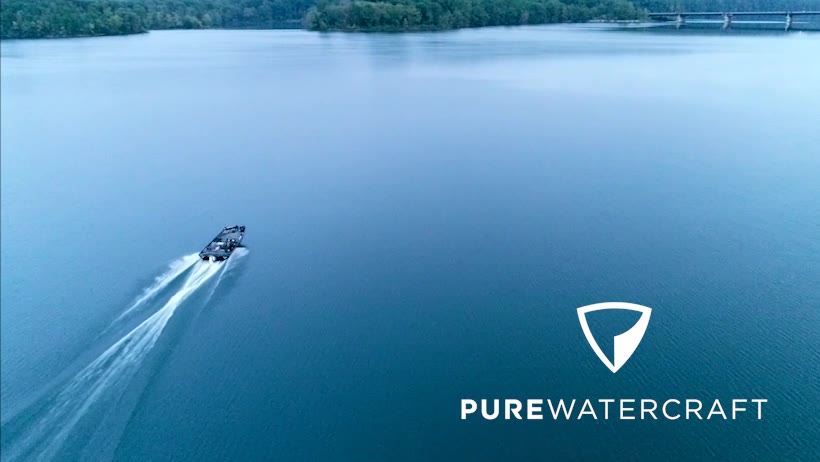 Electro-Mechanical Assembly Technician (EV Power Sports)
Tukwila, Washington - Full Time
Pure Watercraft is creating revolutionary electric boat propulsion to ensure a future where boating will be clean, quiet, and powerful. We seek talented Electro-Mechanical Assembly Technicians to manifest and build the products our end-users will experience each time they boat. The quality of our built products will reaffirm to our customers, each and every time, the reasons why they purchased a Pure Outboard. Our products are of a world-class design with an unparalleled performance. Join us and be part of our world-class production team.
Pure Watercraft has a unique, dynamic culture and is building an organization with a high autonomy, be-smart-and-move-fast mindset. We are not your typical manufacturing company, and this position is not your typical assembly technician position. Naturally you enjoy being hands-on, a problem solver, and being part of a high performing team. Having exposure into the product life cycle from prototype, through NPI and scaled production is also an attraction for you.
Responsibilities
Be a supportive & impactful team member of our production team

Complete complex assemblies according to engineering drawings, CAD models, and work instruction documents: this will include outboard motors, battery packs, throttle control interfaces, and charging systems

Support testing of high-voltage battery, outboard, and charging systems

Prepare and install gearbox/prop assembly

Work with patience and precision on finish painted parts

Document learnings from assemblies and propose improvements to designs and processes

Build, test, and debug product subassemblies and final assemblies

Set up and operate production equipment in accordance with standard operating procedures

Perform function/acceptance testing, continuity checks, and other "go, no-go" tests per documentation

Assemble, calibrate, adjust, troubleshoot and repair a variety of production assemblies, components, devices and hardware systems per predetermined specifications

Support electrical component production by making wiring harnesses with soldering and wire crimping

Set up, properly utilize, and maintain all applicable hardware, tools, fixtures, and workstations to complete work assignments

Contribute to plant-wide cleanliness, organization and safety
Requirements
Ability to accurately interpret basic electrical diagrams and mechanical drawings

Capable of installing electrical, mechanical, and hydraulic components into an integrated final product

Well organized with meticulous attention to detail

Comfortable using hand, power, pneumatic, calibrated, and semi-automated tools

Capable of regularly lifting up to 50 lbs, occasional need to bend or squat, as well as standing and walking constantly throughout a shift

Excellent reading comprehension and proficiency with written and spoken English

Proficient with Google suite and office applications

Understanding and capability to execute general maintenance work

Ability to work well with others

Must be a self starter

Ability to work under minimum supervision with good time management skills

Willing to work in our Tukwila location.
Desired experience
Familiar with AC & DC High Voltage systems and circuits

Familiar with electrical test instruments like multimeters, scope, HiPot etc.

Familiar with precision measuring equipment like calipers, micrometers, telescoping gages, force gages etc.

Wire harness assembly experience including: soldering, crimping, and heat shrinking

Experience assembling parts with slip fit and interference fit tolerances

Experience with thermal adhesives and plastics

Proficiency assembling from mechanical and electrical drawings

Experience with maintenance documentation

Experience with drilling, tapping and utilizing basic shop machinery (manual milling and lathe turning a plus). Experience with MIG and TIG welding, a plus.

5+ years of hands-on mechanical and electrical experience in a production environment is a plus.

Experience operating within a controlled-inventory ERP system

Experience with CAD (Solidworks)

Safety certifications, ERT, CPR
Pure Watercraft is revolutionizing boating, starting by building an innovative electric propulsion system that is clean and quiet without compromising performance. (http://www.purewatercraft.com)
We are an equal opportunity employer and value diversity at our company. We do not discriminate on the basis of race, religion, color, national origin, gender, sexual orientation, age, marital status, veteran status, or disability status.