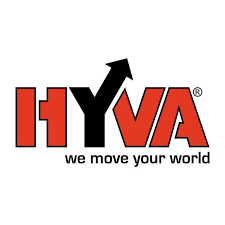 Global Compensation & Benefits Manager
Confidential, - Full Time
Are you looking for a position where you can make contribution to the further professionalization of HR? Are you a pragmatic bridge-builder with a demeanor for continuous improvement? Do you feel right at home working in an informal, international working environment?

The company
Our client is a well-known global company active in international transportation solutions, with their international headquarters based in South-Holland, The Netherlands.

About the job
As the world around us is evolving in a fast pace, HR constantly has to adept. Within the global HR team, we partner up with business management to provide them with the vital advice on lead human resource initiatives. Is our salary package still compelling enough? How do we reward our colleagues on their achievements? How can we further improve our HR processes to accommodate business growth? Questions we act on daily and that's where you come in!
As a Global Compensation & Benefits Manager you are responsible for further developing and implementing a function matrix, including position descriptions and matching compensations. In addition, you will execute the benchmark of international positions. You pro-actively advise management on contract types, employment benefits, and financial impact. As a top-tier HR professional, you coordinate the annual HR budget, salary review and bonus cycle and will continuously improve systems and processes in support of these cycles. Besides the day to day business you lead various HR projects, such as talent and performance management and GDPR compliance. In this global role you will report to the Global HR Director and act as his direct sparring partner.
Your key objectives will be adding value by crafting hands-on processes for your colleagues. You are driving the HR comp & ben capability within the team to assure all oncoming HR improvements are executed as efficiently as possible. If you are keen on acting as a global bridge-builder and supercharger in HR improvement, this role will surely keep you engaged and energized.

About the ideal candidate
You have a strong pragmatic and result-oriented mentality;
You are an outspoken diplomat and you developed a high sense for intercultural and interpersonal sensitivity throughout your career;
You ideally have a master's degree in the HR field (or equivalent work experience);
You have at least 6 years of working experience in a similar role, preferably within an international environment;
You are proficient in English (spoken and written), proficiency in Dutch is a plus (not a must).

What do we offer?
We offer a strongly ambitious organization with tons of opportunities for personal development. There is an open culture where hard work is accompanied by humor and a personal touch. You can expect a career path passionate about growth, a competitive salary as well as interesting secondary benefits.
Let's take the next step!
Interested in this position? Please apply by sending your resumé and motivation via the application button. For questions, please feel free to contact Paul Bertens (RecruiterShare) via +31 6 8251 5426.
.