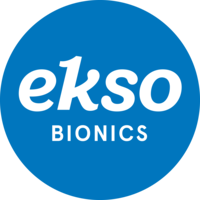 Innovative Medical Device Company Looking for Supply Chain Manager
Richmond, California - Full Time
You are going to love this job because you will be able to directly impact people's lives and contribute to their wellbeing by applying your supply chain management talents to the day to day operations at Ekso Bionics. Help people avoid and recover from injury with our robotic exoskeleton.
You will coordinate and perform purchasing activities with planning, manufacturing, and engineering to acquire inventory in a cost effective and timely manner. You will be responsible to coordinate expediting, buying, returns to suppliers, and resolving receiving discrepancies, and accounts payable issues in accordance with departmental policies and procedures.
II. ESSENTIAL JOB FUNCTIONS/RESPONSIBILITIES:
Plan and establish work schedules to meet production goals.
Plan for parts purchasing to meet build plan and work with buyer to execute purchases.
Manage Ekso's materials group and ensure inventory accuracy.
Manage shipping and receiving.
Solicit bid pricing from current and potential new suppliers.
Evaluate competitive pricing through quoting and continual supplier evaluation
Negotiate with suppliers as needed to provide the lowest overall cost
Communicate status of material as requested by other departments.
III. POSITION SKILLS / REQUIREMENTS:
Three (3) or more years of work experience managing supply chains in an Electrical/Mechanical envronment.
Must be able to understand part drawing dimensions and tolerances requirements.
Proven performance in implementing new strategies that will reduce parts and inventory costs without sacrificing on-time delivery.
Strong organizational and time management skills.
Basic understanding of accounting procedures.
Demonstrates excellent interpersonal, written, and verbal communication skills.
Able to work on multiple requirements at the same time.
Proficient in MS Office Suite (Word/Excel/Outlook).
The leader in exoskeleton technology.
Since 2005, we've continued to drive our expertise in creating wearable devices to augment human potential. Our exoskeleton technology is helping with endurance and allowing human capabilities to go beyond previous limits. They are also bringing hope to individuals who may be dealing with paralysis or confined to a wheelchair. We're passionate about making a difference with our products, offering potential benefits to workers and individuals around the world. With offices in Europe, Asia, and North America, we are working to empower people around the globe to live their best lives.