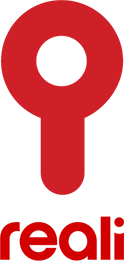 Senior Developer Working Directly With Architect and Product Development
San Mateo, California - Full Time
Reali, an award winning company with a high performing team, needs your talents to execute the vision and strategy that continues to keep the company on the award winning path.
You are going to love this job for several reasons.
The entire tech stack is really interesting and rapidly evolving, with teams working on mobile, front end development, back end development and QA. You will be the first Senior Developer in the United States, working directly with the Solutions Architect and Product Development Team. The other developers on your team are based in Israel. This will give you unique access to the decision makers and high influence in the development priorities. Best of all, your energy, creativity and collaborative nature will be highly valued and greatly appreciated.

What you'll do:

As a Senior (Server) Developer you'll be an important part of an agile team of skilled and experienced developers, working together to build the next-generation Backend infrastructure that will scale the Reali solution to millions of consumers. We have approximately 100 different applications to continue to integrate into a compelling, cohesive and effective solution. In addition, you will also help to maintain and refactor our legacy products and take it to the next generation, while improving performance, scalability, and availability.

What you bring:
At least 5 years of relevant experience integrating systems and making continuous enhancements
Hands-on experience building a large-scale cloud backend system on a major public cloud (AWS – advantage)
Proven ability to design, develop, modify and optimize clean RESTful microservices and backend applications that conform to company standards and best practices
Hands-on experience with SQL and NoSQL databases (e.g.: MongoDB,PostgreSQL, ElasticSearch)
Expert in and love for Scala or Java
Experience being highly efficient and collaborative working with remote teams
Working knowledge of NodeJS
Appreciation for and perhaps some experience with big data solutions
This is a unique position putting you in the center of our system and the development cycle. You will only need to come into the San Mateo office one or two days per week, and typically work Sunday through Thursday to align with the working hours for the team in Israel.
About Reali
Reali is the winner of the "Real Estate Mobile App of the Year" in 2021 by PropTech Breakthrough Award. Reali is made up of experts and technologists who collaborate to deliver transparent, stress-free real estate solutions for buyers, sellers, and agents.
Headquartered in San Mateo, CA and founded in 2016, Reali supports the entire transaction process from beginning to end with full-service offerings including loans, mortgages, real estate, escrow, title and more! By merging decades of industry expertise with proprietary technology, the Reali team has developed a suite of intelligent products to take the complexity and uncertainty out of buying a home. Reali has won multiple awards and has cemented a winning reputation with an A+ from the BBB.