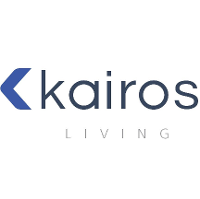 Expense Management Associate
Chicago, Illinois - Full Time
At Kairos Living, our priority is delivering technology-driven homes to all residents. With over 30 years of combined industry experience redeveloping and leasing properties, we have made it our priority to provide reliable homes for thousands of people. Through innovative technology and unblemished techniques, we are happy to provide unparalleled quality standards, expertise and passion.
The Construction Team at Kairos Living, a national real estate investment fund, is seeking a highly motivated, positive individual with excellent organizational and communication skills, that can contribute to the success of the Construction Team. The position will have frequent interaction with vendors, contactors and multiple departments at the firm.
This role will assist the construction team in various roles, such as construction job timeline management, bid approvals and change requests. This role will also be responsible for maintaining company quality standards for each project and working with Supply Chain team to establish product and material cost standards.
The successful candidate will have an intermediate understanding of construction standards and processes. They will have excellent organizational skills, a high attention to detail, and the ability to manage multiple tasks in order to meet deadlines. The candidate must have excellent communication skills maintaining relationships with vendors. In this role, the candidate will work cross-functionally with the acquisitions and finance/accounting teams and must be able to work professionally and effectively with all personality types.
Minimum 1-2 years of relevant property management or construction experience in the residential real estate industry. Single Family Rental experience a plus but not required.
Detail-oriented, ability to multi-task.
A strong knowledge of Microsoft Excel is vital
Experience with Yardi Voyager is preferred but not required
Self-starter who is willing "do what it takes" to hit goals and meet deadlines.
Outstanding communication skills, both verbal and written, and can comfortably interact with an array of personalities. Candidate must have the ability to develop a broad array of relationships among vendors and residents.
Ability to prioritize, plan, organize, and coordinate work assignments, and simultaneously coordinate multiple tasks.
Competitive pay - Base salary with annual bonus tied to company KPIs
Employer-paid benefits (Medical, Dental, and Vision)
Professional career development
401(k)
Flexible PTO
8 paid holidays throughout the year
EOE