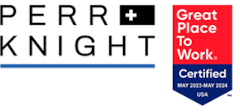 Human Resources Coordinator - Santa Monica, CA
Santa Monica, California - Full Time
We are currently seeking an experienced part-time Human Resources Coordinator to assist in all elements of the human resources function. This position is based at our home office in Santa Monica, CA.
What We'll Bring to the Table:
Competitive salary
Clear opportunities for career progression
Company-funded professional educational program
Generous benefits including PTO, medical/dental/vision insurance and 401K with matching Company contributions
Friendly, dynamic work environment
Visible management commitment to our company core values of employee development, excellent work product, innovation, integrity, respect for each other and superior customer experience
What You'll be Doing:
Supporting initiatives and directives handed down from the Chief Administration Officer, Director of Human Resources (HRD) and Human Resources Manager
General front desk duties such as: greeting guests, restocking supplies, mail and package collection/distribution, supply ordering & inventory control, placing and tracking facilities maintenance requests and other administrative errands as may be needed
Running errands as needed
Performing weekly audits of payroll hour reports
Assisting with the research, development, roll-out and tracking of various training and employee relations programs (ex. harassment awareness, cultural event celebrations, quarterly training requirements, etc.)
Auditing and monitoring Company policy acknowledgements
Assisting with various aspects of benefits administration
Assisting with recruitment efforts such as posting jobs and scheduling interviews
Performing background check and employment verifications for all new hires
Assisting with various aspects of the new hire on-boarding process
Creating PowerPoint presentations for monthly virtual birthday events, training sessions and other Company opportunities
Auditing, re-organizing, scanning, and filing all HR related personnel files physically and electronically
Creating and maintaining employee personnel and benefits records
Assisting in coordinating all in-house training programs and ensures proper compliance (OSHA, wage and hour, employment practices, EEOC, etc.)
Assisting the department in creation or adjustment of forms, data bases and other documents for proper content, format, and value, as directed by department leads.
Assisting in full review of SharePoint website to ensure proper placement of human resources related content. Suggest editing as may be needed (removals, additions, and changes)
Reviewing the recruitment website to ensure prompt and efficient distribution of candidate profiles to hiring managers
Assisting the HR and Administrative Department members with employee engagement program(s) and opportunities as assigned (ex. birthday celebrations, holiday events, Company social events, etc.)
Tracking of Asset and equipment inventory
Other duties as assigned
What You'll Bring to the Table
Extreme sense of confidentiality due to sensitivity of human resources information
Previous HR internship and/or administrative experience a plus
Willingness to help wherever and whenever needed
Excellent oral and written communication skills
Positive and friendly "can do" attitude
Dependability (ability to consistently work agreed-upon schedule)
Ability to prioritize work and consistently meet deadlines
Attention to detail, strong organizational skills and resourcefulness
Intermediate Windows, Outlook, Word and Excel skills
Flexibility and composure in the face of changing assignments, priorities or goals
Ability to thrive in a fast-pace, time-sensitive environment
Ability to lift, carry and/or transport 30 pounds as may be necessary
---
About Perr&Knight:
Founded in 1994, Perr&Knight provides insurance consulting and software solutions to the property & casualty and accident & health industries. Services include actuarial consulting, product development, insurance policy and forms consulting, regulatory compliance, state filings, licensing, technology consulting, statistical reporting, data services, and predictive analytics. Software includes StateFilings.com, which is a leasing cloud-based state filings management solution. With offices in Santa Monica, Boca Raton, the New York metro Area, Fort Worth and Cincinnati, and more than 100 insurance professionals, Perr&Knight is among the largest independent actuarial and insurance consulting firms in the United States.
Our mission as an actuarial and insurance operations consulting firm is to provide extraordinary value to our clients by offering innovative and unique solutions to complex challenges they face while providing a positive and motivating work environment for our employees that respects diversity and recognizes ingenuity and hard work.