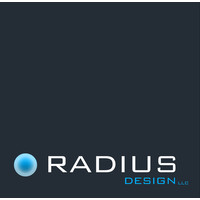 AutoCAD Utility Designer
Walnut Creek, California - Full Time
The Utility Design Engineer will play a critical role in designing and engineering the electric, gas and telecommunication infrastructure that serves a variety of project sites. This role involves thorough communication with the project management and design teams, and a growing understanding of utility constraints and requirements.
Essential Duties & Responsibilities
To perform this job successfully, an individual must be able to perform each essential duty at a satisfactory level. Reasonable accommodations may be made to enable individuals with disabilities to perform the essential functions.
Create and update joint trench drawing sets and conduit plans, including gas, electric, phone, cable, and fiber-optic
Design dry utility systems in accordance with applicable PG&E and engineering standards
Design proposed utilities in a collaborative work environment with architects, civil engineers, landscape designers, MEP engineers, and structural engineers
Prepare drawings for utility companies, city submittals, or client-specific needs
Collaborate with Project Managers to understand the design intent and meet client needs
Provide status updates to project management team on the completion of tasks
Respond to drawing and design related questions from Project Managers
Update drawings based on continuing changes from internal and external disciplines
Follow company AutoCAD standards and drawing quality standards
Manage files using company file organization and maintenance standards
Ability to work with a variety of CAD base files and precision with layer management
Insert new base files into existing job files
Follow company QA procedures, including reviewing your own work
Balance workflow and deadlines in conjunction with other departments
Transmit working drawings in a variety of formats across multiple platforms
Attend internal and external meetings as required or requested
Ability to work up to 40 hours per week, including overtime if needed
Measurements of Success
Follows and applies company core values daily
Teamwork, cooperation, and collaboration behaviors are routinely practiced
Create and maintain high-quality drawings in a timely manner
Project Managers and Managing Partners are kept informed of progress and potential obstacles
Project tasks are managed efficiently and effectively
Increased level of understanding of utility requirements and constraints
Language, Mathematical, and Reasoning Skills
Ability to speak effectively and communicate with clients and co-workers
Ability to interpret a variety of instructions furnished in written, oral, diagram or schedule format
Ability to solve practical problems and deal with a variety of concrete variables in situations where broad standardization exists.
Please visit our website here: https://radiusjt.com/
To be considered for the opportunity please complete the online application.
We are the seasoned experts you need to navigate the changing landscape of utility design. We've spent 25 years in the trenches to provide you with the expertise you need to have your project succeed. We are accredited by local utility providers to design facilities in house.