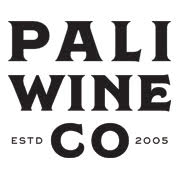 General Manager at Pali Wine Co. - Arts District
Los Angeles, California - Full Time
The Tasting Room General Manager will report to the Regional Manager and will oversee the operations and management of the tasting room located in Art's District, Los Angeles.
Duties include (but not limited to) the managing the tasting room staff, managing the tasting room property, and serving as a liaison to the Corporate Office:
Leadership & Management
Lead, guide and direct all tasting room staff members
Develop an agenda and facilitate a monthly tasting room meeting for all employees (front and back of the house) to help foster a positive working environment and good communication
Develop, implement and monitor internal employee relations programs that foster a cohesive, respectful and teamwork-driven work environment
Determine proper tasting room sales and wine club targets with the Regional Manager and develop corresponding strategies to meet or exceed these goals
Enforce all tasting room rules and regulations; uphold proper levels of accountability and discipline employees (up to and including termination) when performance does not meet expectations
Determine proper staffing needs, create schedules and distribute weekly schedules
Oversee the overall care and cleanliness of the tasting room environment
Interview and select all new tasting room employees. This includes ensuring that proper hiring protocol is followed (ex. completion of application, background checks, reference checks, etc.)
Ensure and/or facilitate all legally mandated and general, work-related training. This includes, but is not limited to: harassment awareness, safety (OSHA requirements), proper customer service, proper timekeeping, security awareness, meal and rest period requirements, etc.
Prepare, review for accuracy, and submit employee timesheets to finance for processing of pay checks
Clearly communicate company vision, customer-service expectations, corporate directives and incentives to all employees
Analyze, manage and determine proper inventory levels each week. Order supplies for the tasting room: such as totes, growlers, glasses, growler cards, wine club cards, paper products, bags, office supplies, cleaning supplies, etc.
Manage all activities of kitchen staff. This includes, but is not limited to: hiring, training and disciplining
Determine, coordinate and implement tasting room music program
Oversee and administer local wine donations, as directed by the Corporate Office
Work during weekends (mandatory) and/or additional hours as may be necessary
Marketing
Propose, develop and consistently implement new concepts to increase returning and new customer traffic into tasting room
Develop marketing campaigns and coordinate private events for the tasting room
Create flyers and displays to promote winery events and sales
Determine logistics of tasting room events and help facilitate requirements (ex. holiday themes, anniversary and birthday celebrations, corporate business events, etc.).
Identify and help coordinate the posting of relevant social media communications
Organizational
Gather, analyze, and report weekly sales reports to the Marketing Director and Regional Manager. Suggest new strategies and/or adjustments as may be necessary to increase profitability
Monitor tasting room equipment and ensure adherence to a proper maintenance schedule
Ensure wine menus flow every two (2) weeks and communicate any changes or enhancements to all employees
Conduct secure weekly banking and cash deposits
Coordinate new wine deliveries from the winery (Lompoc) to ensure proper delivery and storage at the tasting room
Other duties as may be necessary or assigned through corporate direction
Requirements
Must be at least 21 years of age
BA/BS degree prefered, or relevant experience
Food and wine knowledge preferred
Prior sales and management experience
Ability to work weekends, holidays, some evenings, and adapt to a flexible schedule
This position will involve the ability to lift, carry and/or transport 40 pounds (a case of wine) is necessary
Full time, exempt employment
Computer Skills
Proficiency in Outlook, Word; experience with e-commerce platforms, social media, and POS experience.
Other Considerations
Pali Wine Company offers a very competitive compensation package that includes:
Health coverage
Employer matched 401(k)
Sales bonus
Paid time off (PTO)
Paid holidays
Work life balance
Employee discount program
Note: This job description is not intended to be all-inclusive and is subject to change and any time.
About Pali Wine Company
Pali Wine Co. brings the winery experience to your neighborhood. Through our five tasting rooms in Southern California we create a connection between our customers, our Santa Barbara County-based winery and the vineyards that we source our grapes from. Pali's wines are highly regarded by critics and we have a reputation for producing wines with a strong sense of place and identity. Even still, Pali's wines are approachable to new wine-drinkers and our staff embraces every opportunity to educate our customers.
We produce a variety of wines by employing a spectrum of winemaking techniques, old and new. We obsess over our customers' experiences and we welcome new members to the Pali team who share our obsession and want to add to our customer's experience. We are performance driven, which makes Pali Wine Co. an inspiring place to grow personally and professionally.