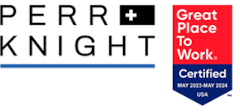 Senior Quality Assurance Analyst
Santa Monica, California - Full Time
We are seeking a talented Senior Quality Assurance Analyst to work at one of our offices (Santa Monica, CA, Fort Worth, TX, Cincinnati, OH, Jersey City, NJ or Boca Raton, FL), or as a full-time or part-time telecommuter. This position reports to the Senior Manager in the Enterprise Software Solutions department.
What We'll Bring to the Table:
Competitive salary including merit-based bonus plan
Flexible Work Program
Clear opportunities for career progression
Company-funded professional educational program
Generous benefits including: PTO, medical/dental/vision insurance and 401K with matching Company contributions
Friendly, dynamic work environment
Visible management commitment to our company core values of: employee development, excellent work product, innovation, integrity, respect for each other and superior customer experience
What You'll be Doing:
Communicating with developers for requirements gathering
Leading the definition and implementation of QA policies and procedures
Leading the effort to maintain and improve the overall QA processes and frameworks
Providing coverage analysis of test suites and test efforts
Developing and executing test plans, editing and/or writing test cases and test scripts, and evaluating test results to determine compliance with test plans and established business processes
Developing testing documentation and reporting on test process and results
Managing regression and User Acceptance Testing
Staying up-to-date with new testing tools and test strategies
Constantly evaluates the process and results of the process of quality assurance and makes informed recommendations for continuous improvement in the process and products
Reviews and revises automated test cases for accuracy and completeness
What You'll Bring to the Table:
Minimum four (4) years of work experience in software quality assurance
Knowledge of software QA methodologies, processes and tools such as JIRA, Confluence, or similar
Administration of software QA tools such as JIRA, Confluence, or similar
Experience in writing clear, concise and comprehensive test cases and bug reports
Ability to manage and prioritize multiple, diverse testing activities simultaneously
Excellent communication skills, able to take direction and work in a collaborative environment
Ability to oversee the Quality Assurance of a development project from start to finish
Provide guidance on testing tasks to others
Experience with automated testing tools
Basic database/SQL script creation and execution
Keen attention to detail and a self-starter personality
Degree in Computer Science, Engineering or a related subject is a plus
High school diploma, GED or similar is required
About Perr&Knight:
Founded in 1994, Perr&Knight provides insurance consulting and software solutions to the property & casualty and accident & health industries. Services include actuarial consulting, product development, insurance policy and forms consulting, regulatory compliance, state filings, licensing, technology consulting, statistical reporting, data services, and predictive analytics. Software includes StateFilings.com, which is a leasing cloud-based state filings management solution. With offices in Santa Monica, Boca Raton, the New York metro Area, Fort Worth and Cincinnati, and more than 100 insurance professionals, Perr&Knight is among the largest independent actuarial and insurance consulting firms in the United States.
Our mission as an actuarial and insurance operations consulting firm is to provide extraordinary value to our clients by offering innovative and unique solutions to complex challenges they face while providing a positive and motivating work environment for our employees that respects diversity and recognizes ingenuity and hard work.