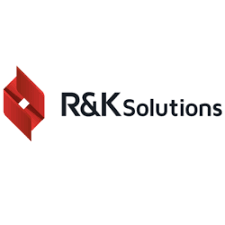 Front End Web Developer, Remote possible within DC to N Carolina regions.
Roanoke, Virginia - Full Time
Overview:
We are looking for an experienced Front-End Web Developer to join our team as soon as possible. The Front-End Web Developer will be joining our growing software and consulting and data analytics team. An ideal candidate will enjoy learning new skills, be able to work directly with customers to understand and capture UX requirements and work well both independently and as part of a team. Salary will be commensurate with experience and qualifications of the candidate. Position will be based in R&K's Roanoke; VA office and telecommuting/remote work may be available for the right candidate.
Duties:
Rapidly create user interface mockups and prototypes for review and feedback.
Understand customer business processes and translate them into engaging user interfaces
Create simple but powerful data visualizations
Improve/modernize legacy web applications
Participate in all stages of the software development life cycle from initial concept to maintenance of mature applications
Required Qualifications:
Bachelor's Degree required, preferably in quantitative discipline.
At least 5 years of professional web application front-end development experience is required.
At least 2 years of developing web application user interfaces with frameworks such as Angular, React or View is required.
Experience with working with customers to develop of responsive user interfaces that support complex business processes.
Solid HTML, CSS, and JavaScript skills required, as well as the ability to implement solutions without a framework such as Bootstrap or Foundation.
Proven ability to write code using with ES6+ for modern browsers.
Strong communication skills to effectively collaborate with internal and external team members.
Desired Qualifications:
Experience creating web applications for US Department of Defense (DoD) organizations.
Experience working with data manipulation/query languages/platforms.
Experience in modernizing legacy web applications and user interfaces.
Experience with server-side web application frameworks such as ASP.NET, Java EE etc.
Experience with front-end testing setup and maintenance
R&K is looking at candidates to work remote, with the ability to commute to the office 1-2 times per month for in office meetings in Roanoke, Virginia. Areas include DC to the North and North Carolina to the South.
Compensation & Benefits:
Competitive Salary
Possible remote work