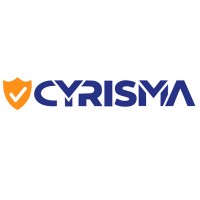 Seeking Awesome Senior Software Developer - ​​​​​​​Salary $95,000 to $130,000 per Year
Pittsford, New York - Full Time
Why you will be motivated to apply…
CYRISMA is not your typical B2B cybersecurity SaaS company. At our core we believe today's employees expect more than just a title and a salary – they seek opportunities to learn, grow, be challenged, and be valued for the ideas they bring to the table.
You are an accomplished Software Developer looking for an amazing opportunity for growth
You want to be part of an early growth SaaS startup and be challenged every day
Be in control of your own destiny and rewards
You want the work you are doing to matter. You want a voice
You noticed that when you checked out our website that we give organizations the power to control their cyber risk
You will be well set to crush this role if you can...
Hit the ground running and quickly learn the source code and the interactions between the existing subsystems that make up the CYRISMA SaaS Platform
Display Expert knowledge of C#, REST APIs, SQL and Stored Procedures, file and data structures
Develop in Python
Implementing large information systems.
Be flexible to work in a SaaS startup environment
Oh, wait there is more…
5+ of experience as a software developer
Develops software solutions by studying information needs, conferring with users, studying systems flow, data usage, and work processes; investigating problem areas; and following the software development lifecycle
Documents and demonstrates solutions by developing documentation, flowcharts, layouts, diagrams, charts, code comments, and clear code
Prepares and installs solutions by determining and designing system specifications, standards, and programming
Updates job knowledge by studying state-of-the-art development tools, programming techniques, and computing equipment, and by participating in educational opportunities, reading professional publications, maintaining personal networks, and participating in professional organizations
Protects operations by keeping information confidential
Provides information by collecting, analyzing, and summarizing development and service issues
Accomplishes engineering and organization mission by completing related results as needed
Supports and develops software engineers by providing advice, coaching, and educational opportunities
Where is your office…
CYRISMA is 100% virtual – Oh Yeah!
You got a shorter commute time
Rush hour traffic jam will be the bathroom in the morning
CYRISMA™ is a revolutionary cybersecurity platform that helps organizations manage risk without the usual headaches associated with enterprise cybersecurity tools. Designed for organizations that demand a clear and immediate return on investment, CYRISMA™ simplifies the process of identifying, assessing, and mitigating technical risks, all while eliminating high licensing costs, long deployment times, and burdensome technologies. Our data-centric approach to cybersecurity streamlines your cybersecurity efforts by focusing on what's important while providing a simple, easy-to-use platform for identifying risks, strengthening weak configurations, and neutralizing risks through accountability. We are the simple choice for effective cybersecurity.