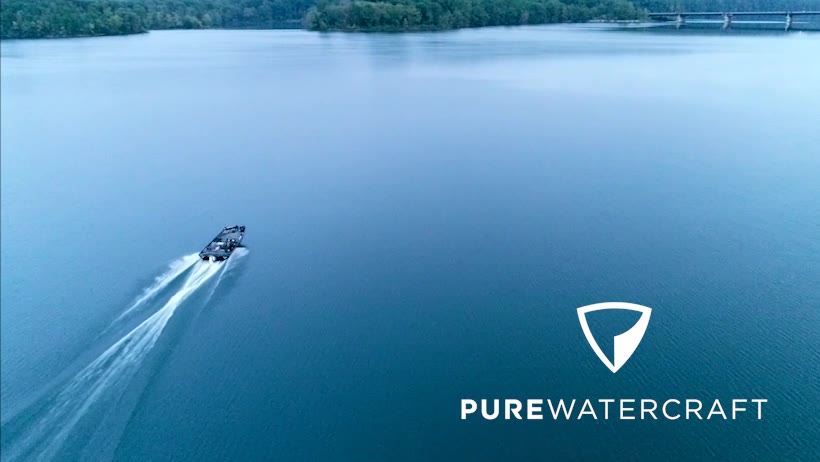 Regional Boat Center Technician
Seattle, Washington - Full Time
Pure Watercraft is creating revolutionary electric boat propulsion to ensure a future where boating will be clean, quiet, and powerful. We seek avid and competent boaters and marine technicians to join us as Regional Boat Center Technicians to support our Service Team growth. The Service Team is the backbone of PWC's direct to consumer model, and the Regional Boat Center Technician role will play a key part in our product rollout success. High quality, professional work is paramount, as the work of Technicians will be seen and utilized by customers for years to come.
Pure Watercraft has a unique, dynamic culture and is building an organization with a high autonomy, be-smart-and-move-fast mindset. Naturally you enjoy being hands-on, a problem solver, and being part of a high performing team.
Primary Responsibilities:
Help the service team scale by building and outfitting the service van fleet to support our nation wide Field Technician network

Source, make and install parts by following engineering assemblies and drawings

Install Pure Outboard systems on boat package hulls and crate/package boats for transport to customers

Systemize boat package assembly and retrofit process for efficient and repeatable production

Perform quality checks on all hulls as they pass through the shop and resolve any/all issues, ensuring the highest quality product for customers

Provide peak-period assistance to Field Team for activities including but not limited to product demonstration, in-field configuration and support, and product testing

Complete deliveries and day service trips to select local customers

Work cross functionally between Product Management and Service Teams to provide feedback on hull features and design to support future improvements

Perform basic on-the-water product testing and put break-in hours on motor systems as time permits and where needed by Manufacturing and Engineering
Qualifications/Requirements:
Skilled boater, minimum 3 years experience preferably in a mix of boating settings and with a range of different hulls

Valid drivers license and boaters license in good standing

Experience towing a trailer, maneuvering it in tight spaces and launching boats solo

Good knowledge of marine mechanics, tuning, and simple repairs

Knowledge of outboard installation and removal on a variety of hull transoms

Excellent oral and written communication skills

Comfortable using hand, power, pneumatic, calibrated, and semi-automated tools

Capable of regularly lifting up to 50 lbs, occasional need to bend or squat, as well as standing and walking constantly throughout a shift

Proficient with Google suite and office applications

Proactive self-starter, being able to plan and work the day with minimal direction

Tolerance to ambiguity and a strong level of flexibility/adaptability

A team player that brings positive energy and loves to collaborate

Comfort in working with and communicating as part of an cross functional internal team
Desired Experience:
Experience with CAD programs such as Onshape

Safety certifications, ERT, CPR

Experience with MIG steel welding, experience welding aluminium is a plus

2+ years of hands on mechanical assembly and/or construction experience is a plus

Solid understanding of boat new boat commissioning, boat maintenance/repair in a busy boatyard/shop and/or fleet operations can be a plus

CRM use experience; logging and tracking incident reports to resolution
Pure Watercraft is revolutionizing boating, starting by building an innovative electric propulsion system that is clean and quiet without compromising performance. (http://www.purewatercraft.com)
We are an equal opportunity employer and value diversity at our company. We do not discriminate on the basis of race, religion, color, national origin, gender, sexual orientation, age, marital status, veteran status, or disability status.