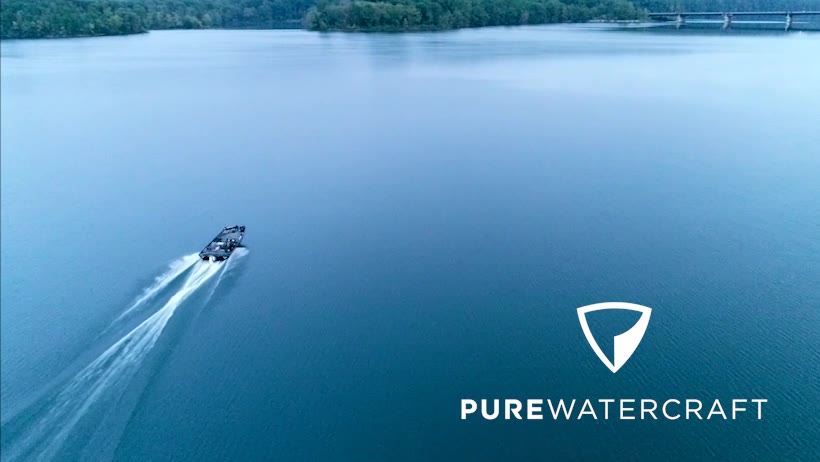 Head of Manufacturing and Automation (EV Power Sports)
Tukwila, Washington - Full Time
Pure Watercraft is creating revolutionary electric boat propulsion to ensure a future where boating will be clean, quiet, and powerful. We seek a Head of Manufacturing Operations to lead us into our next phase of growth from commercial launch of our first product to a future state as a multi-product, global, power-sports EV company. This leadership position will have the opportunity to deliver world-class DFM, develop manufacturing processes from early stage NPI to high volume, apply cutting edge plant & industrial engineering, lead equipment & capex investments, and build a stellar team.
Pure Watercraft has a unique, dynamic culture and an organization with a high autonomy, move fast and smart mindset. We value leaders and tacklers of large challenges. The company, and this position, has a unique opportunity to bring the next generation product innovations to market within an industry ripe for disruption. If you are ready to set a new bar in the Industrialization space with a high-tech, EV company, please apply.
What does Year 1 success look like?
Our manufacturing engineering team delivers on an industrialization plan for the Pure Outboard system, from manual new product introduction processes, layouts, and work instructions to next-gen site, processes, and automation.

You and the industrialization team bring your DFM/DFA expertise to influence new product designs for a next-gen outboard and new powersports products; you'll optimize processing ahead of alpha and beta design phases, process ownership cradle to grave; and establish cutting edge automation.

Speaking of automation, you and the Industrialization team will automate our production processes; define processes, layouts, capex, work instructions, maintenance, calibration and risk redundancy plans.

You will be comfortable defining the factory of the future in consideration of smart manufacturing / industry 4.0 / IIoT.

You will lead by example as the team designs and evolves Pure Watercraft's in house production processes that deliver excellence, error proofing, and quality assurance.

You and the Industrialization team will define the bill of process; queue, touch, takt times and line balance @ 85% OEE and always solve to S&OP forecast volumes from alpha/beta to NPI to volume production.

You will live and breathe a success planning mindset always solving to customer delight, never tracking to failure.

You will build and support (though servant leadership) a high performing Industrialization team that has at its core a solution mindset to remove blockers.
What superset of skills and qualifications will you most likely possess?
5+ years executing manual new product implementation and designing/optimizing production lines

5+ years managing capital projects

10+ years commissioning automated material handling systems

10+ years experience at/with systems integrators developing robot automation solutions for scaled production

Automation experience and more automation experience; Industrial, Process, Controls, Facility/Site, and Business automation just to name a few.

Plant floor integrations and Visualization

A love for boating, clean water and innovative power sports

A low ego, collaborative leader and team member

A natural-born learner

A positive, growth mindset
About Pure Watercraft (http://www.purewatercraft.com)
Our mission is to deliver an unparalleled experience to today's boaters while protecting the marine environment for future generations. Today's starting point is the Pure Outboard, our innovative electric propulsion system that is clean and quiet without compromising performance. And this is just the starting point. Join us and help us craft our story. Pure Watercraft is an equal opportunity employer and values diversity at our company. We do not discriminate on the basis of race, religion, color, national origin, gender, sexual orientation, age, marital status, veteran status, or disability status.