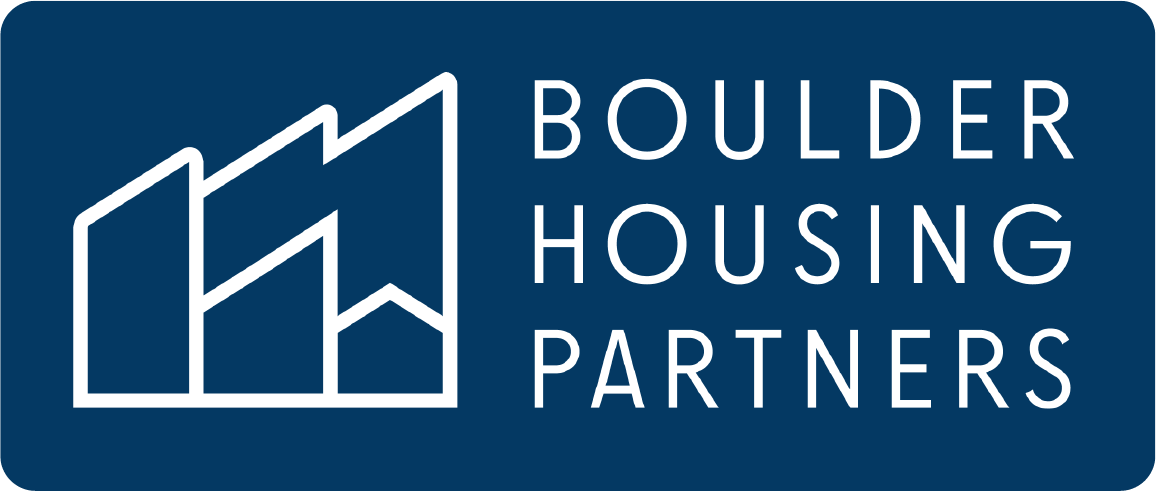 Technical Support Analyst I
Boulder, Colorado - Full Time
Are you interested in working for a mission-driven organization? Do you bring a sense of humor, strong work ethic, and collaborative approach to your work? The person in this position must have excellent customer service skills and enjoy working in a fast-paced environment.
BHP is a PERA employer and offers great public employee retirement benefits, work-life balance, and flexible schedules.
We build, own, and manage affordable housing in the City of Boulder, bringing together staff and stakeholders from diverse backgrounds to accomplish a common goal.
OVERALL JOB OBJECTIVE:
The Technical Support Analyst I will manage the support for all end user computing hardware, software, and networking equipment. This position will interact with all business units and will be the primary face of the IT department and will therefore require excellent customer service skills, a positive and professional attitude, and is team-oriented with the ability to work independently within the team environment.
DUTIES AND RESPONSIBILITIES:
Provide excellent technical support for multiple products to internal employees.
Be an end-user advocate while maintaining quality customer service and effective communications with the end-user when analyzing, updating, and resolving tickets.
Proactively resolve problems by following department protocols and escalate issues to the appropriate individuals when necessary.
Utilize appropriate tools to provide end-user support and issue resolution
Respond to incoming end-user requests and issues via ticketing system and the phone queue
Troubleshooting and configuring Windows laptops, printers, network connections, smartphones, etc.
Work with other members of the IT Department regarding computer troubleshooting and technical support.
Serve as an integrated team member of technical support
Available to work rotating late shift/on-call schedule as assigned, providing support during evening and weekend hours
Maintain user & email accounts in Microsoft Active Directory/Office 365 and support end-user moves, additions, changes, and departures
Promote the use of technology as a means of efficiency while adhering to best practices and technology policy
Able to travel to other offices for local hands-on support, maintenance, and scheduled site visits
Research and recommend innovative and automated approaches for system administration tasks
Support BHP's extensive Wi-Fi, Security camera systems, and Resident computer labs. BHP believes in bridging the digital device; we deploy site-wide Wi-Fi networks to offer our residents free and safe internet access.
REQUIRED QUALIFICATIONS & EXPERIENCE:
Associates degree or technical diploma/degree or equivalent of 2+ years of relevant IT experience.
Knowledge of Microsoft products & technologies (Office applications, operations systems, Office 365, etc.)
Knowledge of computer hardware and networking technologies
Knowledge of Wi-Fi systems and configurations. BHP maintains close to 900 wireless access points across 38 locations.
Knowledge of IP security camera systems. BHP maintains close to 300 IP security cameras.
Experience in a technical support or help desk role preferred
Ability to maintain professionalism under stress
Ability to maintain confidentiality
Strong written and verbal communications skills
Deadline-driven with excellent time management ability
Strong analytical and problem-solving skills
Ability to multitask, prioritize work and manage own time to meet team goals and deadlines
Maintain a high level of professionalism and integrity; provide excellent customer services to internal and external customers; listen to questions and concerns, evaluate issues and possible solutions, work collaboratively with the Boulder Housing Partners team to address systemic problems; inspire confidence and respect; use feedback from others to grow and develop.
Take proper safety precautions, anticipate unsafe circumstances, and act accordingly to prevent accidents. Responsible for the safety of self, others, materials, and equipment. Use all required safety equipment and follows all safety regulations, policies and procedures. Report all accidents and damage to BHP property.
Actively support and uphold the BHP's stated mission and values. Optimize the use of resources; responsible for knowing and complying with all BHP policies; participate in professional trainings and development; and adhere to attendance and workplace attire policies.

COMPTETENCIES:
Problem Solving
Interpersonal Skills
Oral Communications
Written Communications
Planning/Organization
Accuracy
Adaptability
Dependability
HUGE Smile
Hiring Range: $60,000-$70,000/Year DOQ
REQUIREMENTS:
Equivalent combination of education and/or two years experience in a technical support role. Excellent customer service skills; excellent written and spoken English, experience working directly with customers with a variety of ethnic backgrounds, experience in a fast-paced, multitask environment, experience handling several customers at once with a willingness and ability to be flexible with a variety of office functions and maintains a positive attitude and reflects the values of excellent customer service, professionalism, and teamwork. Valid driver's license and dependable car is needed.
WORKING CONDITIONS:
Physical Demands: This position works in an office setting. In the office it is primarily sedentary physical work requiring the ability to lift a maximum of 40 pounds; occasional lifting, carrying, walking, bending over (to file) and standing; frequent hand/eye coordination and finger dexterity to operate personal computer and office equipment; vision for reading, recording and interpreting information; speech communication and hearing to maintain communication with employees and customers.
Work Environment: Works in clean, comfortable environment in an office environment
Equipment Used: Frequently uses standard office equipment including personal computers, calculators, printers, shredder machine, electronic date stamp, fax and copy machine
BHP is an Equal Opportunity Employer. We do not discriminate on the basis of race, color, religion, sex, sexual orientation, gender identity, national origin, disability, or any other status protected by law or regulation. Reasonable accommodations may be made to enable individuals with disabilities to perform the essential functions of the position.
HISTORY
Founded in 1966, Boulder Housing Partners (BHP) is known for creative and award-winning approaches. BHP's goal is to make living in Boulder possible and affordable, regardless of income. We are committed to fostering a healthy sense of community in every property we develop. We are an inclusive organization that operates creatively, decisively, and effectively, with strong and consistent values and an understanding that housing is as much about people as it is about place. We build, own and manage 33% of the total inventory of affordable housing in Boulder, making a strong contribution to City Council's goal that 10% of all housing is permanently affordable.
Our commitment to the organizational stewardship of assets involves fostering a caring and supportive work environment for our most valuable asset - our employees. We realize that our mission can only be realized with a team of dedicated and passionate people. BHP provides professional development opportunities as well as a generous benefits package that includes medical, dental, vision, life insurance, paid holidays and personal days, as well as retirement benefits. Our culture promotes work-life balance and opportunities to engage in healthy lifestyle activities.
What it's like to work with us: If your goal is to help build diverse and inclusive communities by providing homes, creating community and changing lives, consider joining us at BHP. We know our employees are our most important resource, in addition to rewarding and meaningful work we enjoy:
Medical, dental, vision health plans
Retirement benefits that includes PERA defined benefit plan plus 401k and 457 plans
Paid life insurance
Employee wellness program
Long term disability
13 paid holidays per year plus vacation and sick leave
Excellent work-life programs, such as flexible schedules, training opportunities, and more