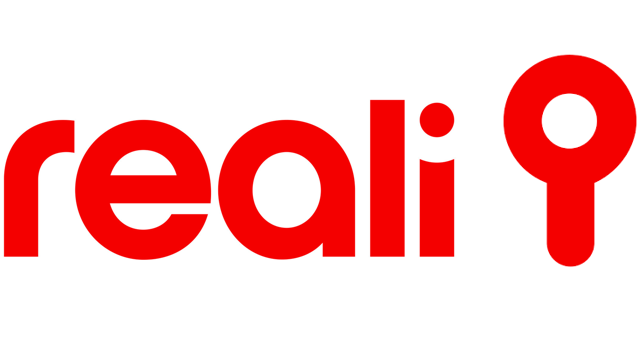 Santa Clara, San Mateo Real Estate Agents, Paid Salary with uncapped earning potential!
Santa Clara County, California - Full Time
We love referrals! Refer a friend using the "Refer a Friend" button on the right. As soon as they enter their first escrow you earn your $1000 referral award. There is no limit to the number of referral awards you can earn so keep those referrals coming!
Love Real Estate? Dream of making solid sales, connecting both buyers and sellers? Do you have your REA license but not feeling supported at your current agency? Work with the best team of agents while making a guaranteed salary. It is not a joke, Reali is looking for people who have what it takes, and need a spot at the table to prove it.
Imagine spending your time building relationships with active buyers and sellers, closing an average of 1 to 3 or more deals per month with minimal prospecting, cold-calling or having any out-of-pocket expenses. We are building the business around our customers and you.
Due to our vetted leads and Employment structure our agents earn a Salary, with Benefits, plus Bonus potential without having to pay any of the fees and costs associated with being a real estate professional.
At any given time you have up to 20 active engagements likely to close in the following 6 months. All the expense and risk of managing your own business are gone as you earn a base salary, full benefits and uncapped commissions. Best of all, you will be with a highly committed team that is invested in your success. This position is for agents with expert knowledge of the market in San Mateo, Palo Alto, Mountain View, Sunnyvale, Milpitas, Santa Clara, Cupertino, Saratoga, Campbell, San Jose, Gilroy.
Your envelope of support includes marketing outreach, generation of pre-qualified leads, development of marketing materials, optional showing agents, back-end support staff, loan resources, escrow and title specialists, car stipend, all the technology devices you need, CRM to track activity, no quotas, insurance, 401k retirement benefits, paid training, paid vacation, and best of all, stock options in this well-funded early stage company we are building together.
You're getting in early and stock options are how real wealth can be made.
To take terrific care of your clients, Reali has an optional suite of in-house capabilities that makes closing deals easier:
Reali App - A phone based application to support buyers and sellers throughout the process
Trade-in - Get the cash to move into a new home and Reali sells the old home on your client's behalf
Cash Offer - Reali buys the house for your client on a contingency free, cash basis while they get their loan funded
Reali Loans - The average Reali Loans customer saves $20,000 over the life of their loan versus other loan options
Escrow - Reali's inhouse escrow team can shave days off the transaction timeline
Here are the qualities that we love about you:
You have an active real estate license
2+ years of real estate experience in areas you know, currently looking for South Bay (Palo Alto to Santa Clara), and Contra Costa County.
Demonstrated talent negotiating offers and contracts with at least 5 to 10 closed deals under your belt
You are collaborative, self-driven, and team-focused
You enjoy working independently and remotely
It would be terrific if you have proficiency in more than one language
Join our team of extraordinary agents just like you. They are well trained and armed with some of the best resources available, which is why buyers and sellers will keep coming back to you and Reali.
We love referrals! Refer a friend using the "Refer a Friend" button on the right. As soon as they enter their first escrow you earn your $1000 referral award. There is no limit to the number of referral awards you can earn so keep those referrals coming!
Reali the real estate and fintech company transforming home buying and selling, announced today that it has closed $250 million in new financing. Zeev Ventures led the round with participation from Akkadian Ventures, Signia Ventures, and others. This latest wave of capital underpins Reali's planned expansion and product advancements to its Reali Trade-In and Reali Cash Offer services, which help homebuyers remove contingencies from their offers -- especially helpful in today's hot housing markets.
Reali is the winner of the "Real Estate Mobile App of the Year" in 2021 by PropTech Breakthrough Award. Reali is made up of experts and technologists who collaborate to deliver transparent, stress-free real estate solutions for buyers, sellers, and agents.
Headquartered in San Mateo, CA and founded in 2016, Reali supports the entire transaction process from beginning to end with full-service offerings including loans, mortgages, real estate, escrow, title and more! By merging decades of industry expertise with proprietary technology, the Reali team has developed a suite of intelligent products to take the complexity and uncertainty out of buying a home. Reali has won multiple awards and has cemented a winning reputation with an A+ from the BBB.
About Reali:
Our Mission, "We're here to delight homeowners at every stage of their lives."
Founded in 2016 by a team of experienced agents, engineers, and innovators, Reali is a one-stop-shop that makes the homeownership journey simple, affordable, and stress-free every step of the way.
By combining all disciplines under one roof — from agents and financing to escrow and title — Reali provides a seamless process that nimbly addresses common pain points with first-of-their-kind solutions. Innovative financing options put dream homes within reach. Trade-in programs make buying and selling at once not only affordable, but enjoyable.
Salaried agents, supported by a full-time team, are empowered to prioritize customers over commissions. Simply put, Reali is real estate that works for you.
We are an equal opportunity employer and value diversity at our company. We do not discriminate on the basis of race, religion, color, national origin, gender, sexual orientation, age, marital status, veteran status, or disability status.