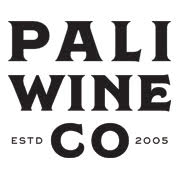 Ecommerce Manager
Santa Monica, California - Full Time
The Ecommerce Manager will oversee the promotion and growth of sales generated from Pali's website including all a la carte online orders, subscription orders and wine club sales.
What We'll Bring to the Table:
Opportunities for career progression and development
Generous benefits including PTO, medical, 401(k) with matching Company contributions
Friendly and dynamic work environment
Employee discount program
What You Will be Doing:
Assist in initial migration from current website to new Shopify-based website.
Oversee promotion and growth of Pali's online sales channel, including a la carte, subscription, and wine club orders.
Design and oversee loyalty program for customers who shop online and in any of Pali's tasting room.
Manage successful fulfillment and delivery operations for all orders place through Pali's online store; oversee relationship and pricing contract with shipping carrier (currently UPS).
Collaborate with Pali team to develop and manage effective online and subscription training program for Pali's tasting room employees
Create engaging wine club specific events to increase membership and boost wine club customer participation; collaborate with Pali team when creating club events held in tasting rooms.
Collaborate with Pali team to integrate online programming and promotion with tasting room programming and promotion.
Build, manage and maintain a sales database to track customer trends, revenue, and costs.
Oversee profitability of the wine club and online sales channel considering costs of benefits, packaging, shipping, marketing and overall revenue.
Provide comprehensive reports outlining progress.
Track effectiveness of marketing efforts in service of the online sales channel.
Identify and participate in beneficial events, festivals, and partnerships, which will include collaborating with the tasting rooms for local engagement opportunities and work directly with Pali's marketing team.
Maintain the online store, ensuring all products are properly priced, categorized and represented in coordination with a master release schedule and inventory.
Manage all online and specialized wine club customer service requests and respond in a timely, professional manner, offering a high level of customer service.
Coordinate marketing and packaging materials necessary for online and wine club shipments.
Other duties as assigned.
What You'll Bring to the Table:
At least three years of wine club management or other relevant experience.
Four-year degree from an accredited college.
Excellent skills in Microsoft 365 (Excel, Word, Outlook).
Ability to manage multiple projects and work well in a fast-paced, detailed and deadline-oriented environment.
Ability to work independently with moderate supervision to complete daily tasks.
Strong and creative communication and technical skills including a proficiency in writing that reflects well formulated and grammatically correct copy.
Ability to keep current on marketing best practices and technology.
Excellent collaborative, communicative and planning skills.
Interest in the wine and hospitality industry with strong desire to learn and grow with the Pali Wine Co. brand!
About Pali Wine Company:
Pali Wine Co. brings the winery experience to your neighborhood. Through our five tasting rooms in Southern California, we create a connection between our customers, our Santa Barbara County-based winery and the vineyards that we source our grapes from. Pali's wines are highly regarded by critics, and we have a reputation for producing wines with a strong sense of place and identity. Even still, Pali's wines are approachable to new wine-drinkers and our staff embraces every opportunity to educate our customers.
We produce a variety of wines by employing a spectrum of winemaking techniques, old and new. We obsess over our customers' experiences, and we welcome new members to the Pali team who share our obsession and want to add to our customer's experience. We are performance driven, which makes Pali Wine Co. an inspiring place to grow personally and professionally.