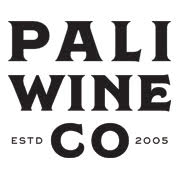 Assistant General Manager at Pali Wine Co.
Santa Barbara, California - Full Time
The Tasting Room Assistant General Manager will report to the Tasting Room General Manager and will partner in the operations and management of the tasting room located in Funk Zone, Santa Barbara.
Duties include (but not limited to) the managing the tasting room staff, managing the tasting room property, and serving as a liaison to the Corporate Office:
Leadership/Management
Foster a cohesive and forthcoming environment that encourages enthusiasm, a can-do attitude and mutual respect
Set sales and wine club targets with the Regional Manager and work towards achieving those goals
Demonstrate excellent customer service skills as role model to team
Train tasting room employees
Clearly communicate company programs, directives and incentives
Manage inventory on a weekly basis
Coordinate music program
Coordinate local wine donations, as directed by the Corporate Office
Marketing
Propose and implement new concepts to increase returning and new customer traffic into tasting room
Market and coordinate private events for the tasting room
Create flyers and displays to promote winery events and sales
Decorate the tasting room for various holidays and events throughout the year
Post relevant social media
Organizational
Oversee the overall care and cleanliness of the tasting room environment
Order supplies for the tasting room: such as totes, growlers, glasses, wine club cards, paper products, bags, office supplies, cleaning supplies, etc.
Monitor the equipment in the tasting room and schedule maintenance
Coordinate with winery regarding shipping orders placed at the tasting room
Assist in ordering the wine inventory needed on a bi-weekly basis
Requirements
Must be at least 21 years of age
Food and wine knowledge preferred
Prior sales experience
Ability to work weekends, holidays, some evenings, and adapt to a flexible schedule
This position will involve the ability to lift, carry and/or transport 40 pounds (a case of wine) is necessary
Full time employment
Computer Skills: Proficiency in Outlook, Word; E-commerce, POS and social media experience.
About Pali Wine Company:
Pali Wine Co. brings the winery experience to your neighborhood. Through our five tasting rooms in Southern California, we create a connection between our customers, our Santa Barbara County-based winery and the vineyards that we source our grapes from. Pali's wines are highly regarded by critics, and we have a reputation for producing wines with a strong sense of place and identity. Even still, Pali's wines are approachable to new wine-drinkers and our staff embraces every opportunity to educate our customers.
We produce a variety of wines by employing a spectrum of winemaking techniques, old and new. We obsess over our customers' experiences, and we welcome new members to the Pali team who share our obsession and want to add to our customer's experience. We are performance driven, which makes Pali Wine Co. an inspiring place to grow personally and professionally.