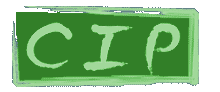 Supervision & Training - Licensed Psychologist (Part time)
Novato, California - Full Time
We are looking for a Licensed Psychologist to provide supervision and training for interns as well as playing an essential role in continuing to create and expand psychological services to our community. This Clinical Director position includes overseeing some programs and administrative responsibilities.
Interviewing begins now for the position starting as soon as possible. The position requires 15 in clinic hours per week plus an additional 10 hours off site. Provide group supervision, individual supervision and trainings. This position is a great fit if you have a private practice, or wish to develop your private practice. We provide ongoing support and training. We prefer someone with a psychoanalytic/psychodynamic foundation.
We are a small non-profit community agency.