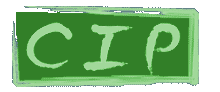 Clinical Director - Licensed Psychologist (Half time)
San Rafael, California - Part Time
Be part of helping a long standing mental health agency restructure and expand. We are looking for a Licensed Psychologist to provide supervision and training for interns as well as playing an essential role in continuing to create and expand psychological services to our community. This Clinical Director position includes overseeing some programs and administrative responsibilities.
Flex benefits, 401K Optional increased hours available if wanting to provide therapy as well.
Interviewing begins now for the position starting as soon as possible. The position requires 15 in clinic hours per week plus an additional 10 hours off site (flexible). Provide group supervision, individual supervision and trainings. This position is a great fit if you have a private practice, or wish to develop your private practice. We provide ongoing support and training. We prefer someone with a psychoanalytic/psychodynamic foundation.
We are in person, with masks in building running a medical grade air purifier. All staff are fully vaccinated.
Community Institute for Psychotherapy (CIP) provides low-cost counseling and psychological services to individuals and families who do not have the resources to pay full fees for professional help. Fees are established on a sliding scale and based on one's ability to pay. We also accept Medi-cal & Beacon. CIP, a private non-profit, 501(c)(3) tax exempt organization, has been serving Marin since 1977. CIP provides over 8000 hours of psychotherapy for clients from the community. A full range of psychological services are offered by CIP to adults, children, families, and couples. The primary mode of treatment is long-term psychotherapy. Other services offered by CIP include crisis intervention, brief therapy, psychological testing, relationship counseling, play therapy, and group therapy, as well as workshops and seminars addressing topics of community concern. CIP provides additional community outreach through special projects off-site.