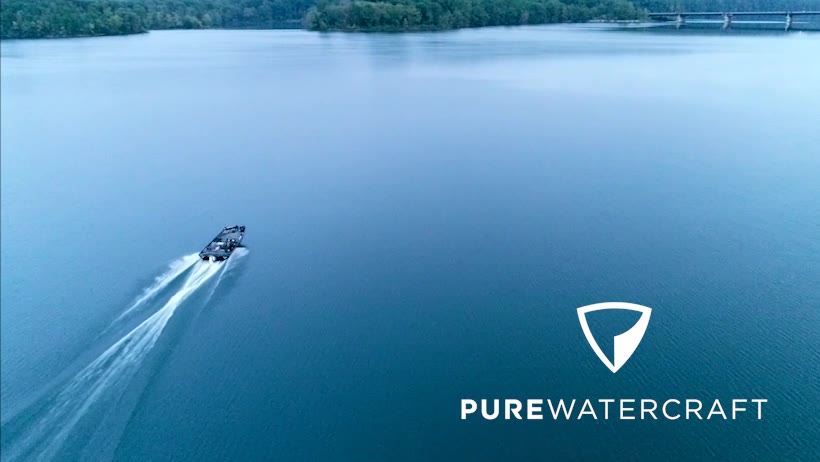 Software Engineer, Remote
Seattle, Washington - Full Time
Pure Watercraft is creating revolutionary electric marine propulsion to ensure a future where boating will be clean, quiet, and powerful. With your help as Software Engineer we will provide the highest performance and most reliable electric boating system available on the market.
Our ground-up proprietary electric propulsion system can replace millions of unreliable, expensive, and dirty gas marine motors worldwide. The platform also unlocks totally new opportunities for users to interact with their boats, enhancing performance, navigation, efficiency, comfort, safety, maintenance, and security.
We are looking for a Software Engineer who can join our team in building high-quality and well-tested backend services and grow Pure Watercraft's cloud services to its next phase that will help us achieve our goal of revolutionizing the way people use their boats.
Pure Watercraft is a demanding and fast-paced environment where you will work with a highly motivated team on extremely challenging projects. Our engineering prototypes have already delivered more than 1,000 hours of high performance boating. Check out this video of our prototype motor in action:
What You'll "Mostly" Do:
Build, lead and own high-quality and well-tested backend services

Grow Pure Watercraft's cloud services to its next phase (thousands of users)

Monitor cloud utilization and issues

Continuously improve efficiency and cost-effectiveness of services

Drive features end-to-end (firmware - mobile app - backend) by choosing the right tools/libraries for the job.

Identify improvement areas or feature requests and effectively translate them to software requirements and deliverables.

Collaborate with different teams to validate solution designs with a focus on the reliability and stability of the prod

Work on problems of diverse scope where analysis of data requires evaluation of identifiable factors. Demonstrates good judgment in selecting methods and techniques for creating solutions.
Requirements:
Bachelor's degree in Computer Science or related field of study.

Experience in mobile application development and design (Android or iOS)

Deep understanding of cloud computing (Google Cloud, Microsoft Azure, or Amazon AWS)

Understanding of software security best practices

Experience in agile software development in a geographically distributed environment

Javascript/Node.js development experience

Swift, Kotlin, or Dart/Flutter programming experience

Experience managing internal and/or external customer requirements and expectations
Our preferred qualifications:
Experience in low-level systems programming (C/C++)

Bluetooth Low Energy development experience

Knowledge of Enterprise architecture and Cloud reference architecture concepts

Excellent interpersonal, written, and oral communication skills

Fast-growing startup experience

A love for boating, clean water and innovative power sports

A low ego, collaborative leader and team member

A positive, growth mindset
Pure Watercraft is a startup company based on Lake Union in Seattle dedicated to revolutionizing boating by building an innovative electric propulsion system that is clean and quiet without compromising power or range.
Pure Watercraft is revolutionizing boating, starting by building an innovative electric propulsion system that is clean and quiet without compromising performance. (http://www.purewatercraft.com)
We are an equal opportunity employer and value diversity at our company. We do not discriminate on the basis of race, religion, color, national origin, gender, sexual orientation, age, marital status, veteran status, or disability status.