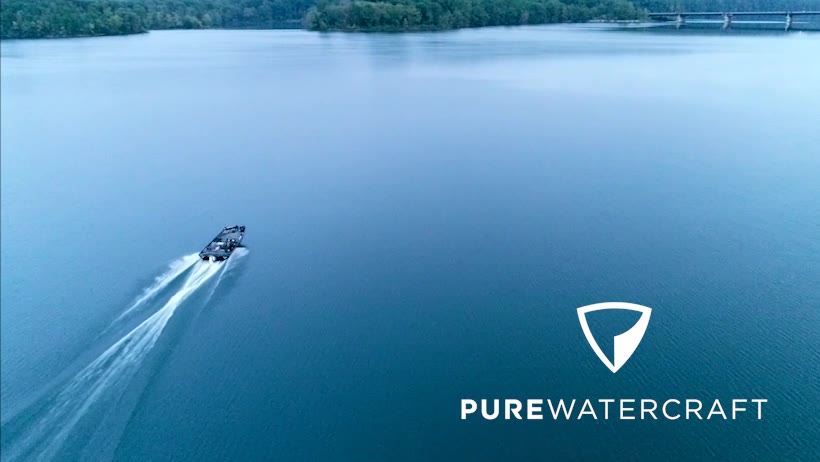 Field Technician
Florida, Florida - Full Time
Pure Watercraft is creating revolutionary electric marine propulsion to ensure a future where boating will be clean, quiet, and powerful. Our ground-up proprietary electric propulsion system can replace millions of unreliable, expensive, and dirty gas marine motors worldwide.
Does the thought of traveling around the country representing a ground-breaking product with potential customers that share your passion for the water sound exciting? Are you looking to join a mission based company?
Pure Watercraft is seeking an avid boater to join our team on a full-time basis in (desired region). In this role, you would be our product pro who reps the Pure Watercraft brand and interacts with our customer, fleet clients, and partners. We are looking for someone who is passionate about boating and is excited to build the future of electric boating.
Primary Responsibilities
Assist customers at their location with product installations

Attend service calls at customer site and perform basic trouble-shooting of customer systems to solve their problem

Collect product feedback and suggest priority improvements to implement

Work in conjunction with the Lead Field Tech to establish and execute the steps necessary to solve the customer's powertrain problem

Educate the public on our products while delivering exceptional customer service

Clearly explain technical product information to people of all experience levels

Answer incoming inquiries, log commonly asked questions, suggest and help create additional online resources

Assist with planning and executing product demos across North America

Travel with a trailered boat across North America on demo tours and ensure that all customers safely operate the boat

Assist with marketing and sales by suggesting and pursuing target clients and developing marketing content and campaigns

Candidates with superior boating skills would also be involved in product testing and film shoots
Qualifications
Skilled boater, minimum 5 years experience preferably in a mix of boating settings and with a range of different hulls

Drivers license, boaters license, and experience towing a trailer

Previous role in a customer facing position, such as sales or tour guide

Good knowledge of marine mechanics, tuning, and simple repairs

Active participation in the local boating community and good knowledge of boating areas

Solid understanding of dealership and/or fleet operations is a plus

Knowledge of Outboard installation and removal on a variety of hull transoms

Excellent oral and written communication skills

Proactive self-starter, being able to plan and work the day with minimal direction

Tolerance to ambiguity and a strong level of flexibility/adaptability

A team player that brings positive energy and loves to collaborate

A professional manner as you will be representing the Pure brand, encouraging others to check out our products and influencing how others see our products and business

Proficiency in Microsoft Office Suite (Word, Excel, PowerPoint), Google Docs, and experience using Netsuite (or other CRM) is a plus

A "customer first" mentality and a comfort in building relationships

Comfort in working with and communicating as a part of an cross functional internal team
Requirements
Ability to stay organized in a fast-paced environment with aggressive timelines

Proficient working with spreadsheets, word processing, and computer-based applications (e.g. time tracking, case management, etc.)

Must be able to work in the field, climb in and out of vehicles, lift heavy objects and work on your feet for long periods of time

Bending, stooping, and reaching into boat hulls

Comfortable making decisions independently and handling emergency situations with a calm and measured manner

Ability to travel for up to 2 weeks at a time
Pure Watercraft is revolutionizing boating, starting by building an innovative electric propulsion system that is clean and quiet without compromising performance. (http://www.purewatercraft.com)
We are an equal opportunity employer and value diversity at our company. We do not discriminate on the basis of race, religion, color, national origin, gender, sexual orientation, age, marital status, veteran status, or disability status.