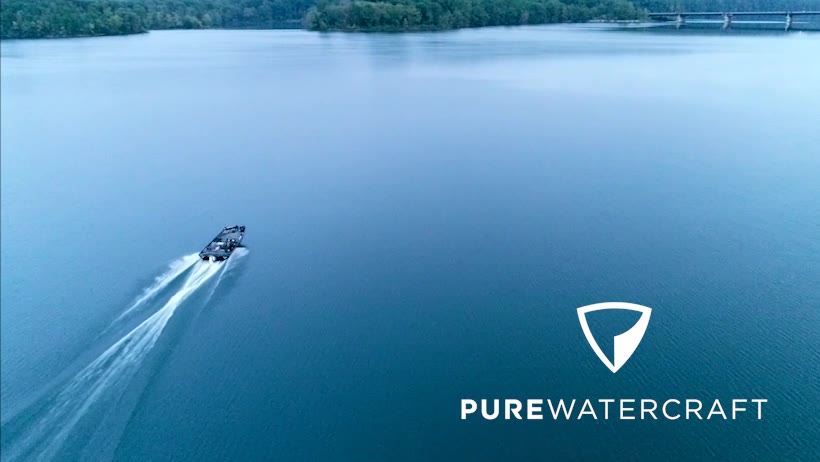 Drafter/CAD Specialist, Remote
Seattle, Washington - Full Time
Pure Watercraft is creating revolutionary electric boat propulsion to ensure a future where boating will be clean, quiet, and powerful. As we continue to build our innovative products, we are looking for a highly organized and talented individual to join the engineering team to help put our designs to paper and communicate design intent to our suppliers and team via our engineering drawings.
You will work alongside design engineers in creating 3D computer models of our products. You will create and maintain engineering drawings based on these models in a way that they meet established standards and communicate information clearly. You will maintain a database of our design information to help us be able to continue to iterate and innovate quickly.
Pure Watercraft is a demanding and fast-paced environment where you will work with a highly motivated team on extremely challenging projects. Thus, you are expected to meet the project deadlines and create drawings with excellent first-time quality. Our prototypes have already delivered more than 1,000 hours of high-performance boating and since we are gearing up for commercial launch, we need to communicate our design to our suppliers and partners so that they can make quality parts for us.
What You'll "Mostly" Do:
Create engineering drawings of 3D CAD designs with guidance from design engineers

Perform drawing changes for existing designs that are modified

Ensure that drawings meet all applicable industry standards and contain all required information

Ensure that drawings are adhering to company standards and contain all the required information for callouts such as finishing, tolerance, paint, inspection, etc.

Create 3D CAD models of parts and assemblies with guidance from design engineers

Maintain the 3D CAD model vault

Ensure that all 3D CAD models have all of the applicable properties

Coordinate communication of 3D CAD models and engineering drawings to production team for engineering changes

Work with supply chain to tie our BOMs and drawings to the ERP
Requirements:
Associate Degree in Engineering Technology, Drafting, or equivalent

Minimum 5 years of experience as a CAD designer and drawing drafter

Minimum 2 years of experience with Solidworks

Deep understanding of GD&T & drawing standards

Experience creating and maintaining complex assemblies in CAD

Able to work independently in a fast-paced environment
Our preferred qualifications:
Previous experience as a CAD vault manager

Experience with tying a PDM system to an ERP system

Excellent interpersonal, written, and oral communication skills

Fast-growing startup experience

A love for boating, clean water and innovative power sports

A low ego, collaborative leader and team member

A positive, growth mindset
Pure Watercraft is revolutionizing boating, starting by building an innovative electric propulsion system that is clean and quiet without compromising performance. (http://www.purewatercraft.com)
We are an equal opportunity employer and value diversity at our company. We do not discriminate on the basis of race, religion, color, national origin, gender, sexual orientation, age, marital status, veteran status, or disability status.