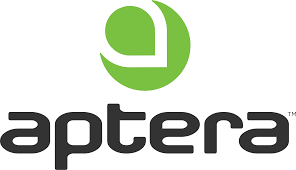 Functional Safety Manager - help build the planet's most efficient solar electric vehicles
San Diego, California - Full Time
Aptera Motors is Building the most efficient solar electric vehicles on the planet.
We believe safe, fun-to-drive solar vehicles are at the heart of managing the Earth's natural resources for future generations. As our Functional Safety Manager, you will be in the driver's seat of this revolution!
The Functional Safety Manager defines and manages the functional safety systems of the vehicle, interfaces with suppliers to set and communicate functional safety requirements, and plans, executes and documents functional safety testing.
What you will do
Architect functional safety system
Perform Hazard and Risk Analysis (HARA)
Define Automotive Safety Integration Levels (ASILs) requirements and assess ASIL capabilities.
Define and own functional safety requirements at the vehicle level and subsystem levels
Coordinate the requirements to be met by Functional Safety to ensure that the safety process is properly implemented
Competence management (e.g. training, education, qualifications)
Quality management during the safety lifecycle (A QM system is required e.g. ISO 9001)
Tailoring of the safety lifecycle (adaptation of the safety lifecycle phases in accordance with responsibilities)
Own the Safety Plan work product, to plan and track safety activities
Ensure the necessary Confirmation measures are undertaken
Compile the Safety Case documenting the functional safety of a product
Be involved in creation of the DIA work product to define the interfaces and documents between customer/supplier
Support Functional safety assessments/audits etc.
Promote a safety culture

Functional safety as a company objective
Resource management
Continuous Improvement Process
Escalation process for functional safety
Company-specific policies and processes
Authority of safety managers, responsible parties
Minimum requirements needed for success
Bachelor of Science in Engineering
5+ years of experience in the functional safety field
ISO26262 experience
Strong Interpersonal skills
Ability to build, coordinate, and lead teams
Experience with new product introduction
About Aptera Motors
Aptera Motors delivers the world's most technologically advanced solar electric vehicles(sEVs), made possible by breakthroughs in battery efficiency, aerodynamics, material science, and manufacturing. A lightweight three-wheeler, Aptera is the first in a series of eco-friendly vehicles that will be offered for consumer and commercial use. It has the longest range of any production vehicle with 1,000 miles per charge and the ability to travel up to 40 miles a day on free power from its integrated solar panels. With only six key structural parts, Aptera's unique body shape allows it to slip through the air using far less energy than other electric and hybrid vehicles on the road today