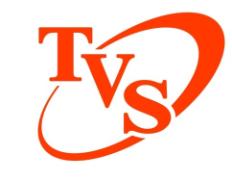 Validation Engineer with Proven C&Q Talents
Moraga, California - Full Time
We need your proven C&Q Talents. Multiple positions available in the Mexico and the San Francisco areas! Potentially a hybrid semi-remote, on site position. Spanish is a plus but not required to be considered.

Do you love figuring out how something works, make sure it's performing properly, and help make a difference to lives depending on reliable food and medicine? Are you ready to join a terrific, supportive team?
Do you have experience with test document generation, execution, and reporting?
Bonus, do you speak Spanish? While speaking spanish is not a must, it is definetely a plus for this position.

We want you to grow with us at Total Validation Services to perform Commissioning, Qualification and Validation protocol generation, execution and report writing. As a an incoming CQV/ Validation Engineer, help us deliver the best service possible for large and small clients throughout the area.
You are going to be successful with TVS because you work well in a team environment and know how to manage a variety of validation projects.
We appreciate your talents in leading projects, great eye for detail, resourcefulness in pulling information from multiple sources, establishing and following SOPs, writing effective test documents, executing highly accurate testing, troubleshoot deviations and crafting clear summaries.
You'll be hands-on, which is what you prefer. Some of the deliverables you will be responsible for include:
start-up procedures
commissioning documents
risk assessments
criticality assessments
validation protocols
reports (IQ, OQ, CSQ, PQ, process validation, cleaning validation, etc.)
acceptance testing protocols
You also may also assist in the production of:
user requirements
specifications
standard operating procedures
technical support
other documentation required for the completion of the validation.
You are the face of our company in the area, and we really appreciate your ability to be diplomatic, courteous and reliable.
Candidates must have an Engineering or Science Bachelors Degree at a minimum or significant specific validation experience.
Total Validation Services,(TVS Inc.) has had almost three decades of experience in providing independent services to the pharmaceutical/biotechnology industry. Maintaining a solid track record of success, we have grown and expanded our portfolio to provide a broad range of commissioning, qualification, validation, quality, compliance,and project management services to span all facets of the pharmaceutical, biotechnology and medical device industries-making us a leader in this space.