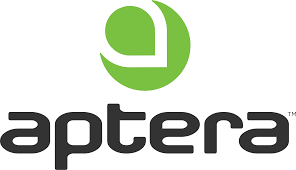 Technical Writer - Solar Team
San Diego, California - Full Time
Technical Writer, 🔧✒ - Solar -
San Diego, CA / Full Time
Job Description:
● Technical Writer, 🔧✒ , will be responsible for creating detailed documentation for a number of customers including engineers, technicians, line operators, and owners.
● Documentation may include product/design specification reports, step-by-step process
diagrams/reports, reliability test plans & reports, technical product/progress updates, and more
● May support beyond the scope of writing in determining effective means of communicating,
distributing, and making documentation / progress easily accessible to all parties.
● The technical writer will support the solar team in documenting all phases of development.
● Define and maintain change processes for documentation and technical specifications.
● Manage translations for worldwide communication of information.
● Provide cross-functional support between marketing & solar teams for accurate communication to internal & external customers.
Qualifications:
● Exposure to technical engineering concepts and interest in renewables or other mechanical
engineering technologies
● Interest in engaging directly with engineers, technicians, and others in the field or in R&D labs to identify & document procedures while being hands-on with the product.
● Experience with mechanical design, energy, or solar/PV systems.
● Ability to understand and document technical engineering requirements in easy-to-read formats.
● Exceptional communication and organizational skills
● Completed a Bachelor's in English, Mechanical Engineering or related major
Other:
● Must be on site
● Aptera does not provide visa sponsorship at this time
Aptera designs electric vehicles with extreme efficiency, using low-drag aerodynamics inspired by nature, able to travel 1,000 miles on a single charge and power themselves just by being parked in the sun. Aptera's purpose, our drive, is to bring freedom to people and the planet, and that's what keeps us accelerating into the future.