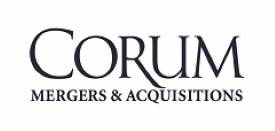 Office Assistant
Bothell, Washington - Full Time
We are seeking a highly organized and responsible Office Assistant to join our growing organization. In this position, you will be cross trained over various departments and will be working closely with senior management and staff.
The ideal candidate will be a hard-working professional able to undertake a variety of support tasks and work diligently under pressure. This person will be comfortable working with a high degree of attention to detail and discretion as well as incorporating new and effective ways to achieve better results. Knowledge of the Microsoft suite of products – particularly Word and Excel are important.
Duties and Responsibilities (but not limited to the following)
Perform clerical duties, maintain files, and organize documents; photocopy, etc. as needed
Type documents, drafts, and create reports
Create and execute NDA's
Initiate mailings and other outreach on behalf of our clients
Maintain spreadsheets that pertain to coordination between clients and staff
Update and maintain databases such as mailing lists, contact lists and client information
Work with Office Manager to set up, break down, organize, and maintain conference rooms, training rooms, and meeting rooms
Pick up mail, do bank deposits, and other duties as required
Requirements and Qualifications
High school diploma or equivalent; associate's or bachelor's degree required
Prior experience handling Office Suite (Word, PowerPoint, and Excel)
Excellent written and verbal communication skills
Highly organized multitasker who works well in a fast-paced environment
Willingness to learn and to grow with the company
Working knowledge of office equipment
Excellent organizational and time management skills
Analytical abilities and aptitude in problem-solving
Location: Bothell.
Full-Time -- Monday-Friday 8:00 am - 5:00 pm.
The company is the global leader in merger and acquisition services, specializing in serving software and information technology companies worldwide
Corum Group is a 36-year old international investment bank headquartered in Seattle and Zurich, with global presence in 36 countries, specializing in the sale of software, IT and related technology companies through exclusive engagements.
To build buyer and seller relationships and update its database daily, Corum has invested in the world's most extensive Tech M&A educational program with over 200 events annually. These are done in partnership with international and regional tech associations, major law and accounting firms, leading technology and private equity firms, and the World Financial Symposiums (wfs.com) whose mission is "Educating Technology Leaders". Corum's flagship event for C-level executives, owners, investors and buyers is a half-day conference, "Selling Up Selling Out". It is the most attended executive IT conference in history, running weekly for the past 25 years. "Merge Briefing", "Tech M&A Monthly Webcast", "M&A Market Spotlight" and "Growth and Exit Strategies" are some of the other events Corum either conducts directly, or as a primary sponsor.
The firm's "Global Tech M&A Annual Report" on 29 market sectors presented with world tech leaders/buyers/investors/futurists, Monthly and Quarterly M&A updates, and Corum's "Top Ten Disruptive Technology Trends" are among the industry's most respected research. They are produced by the firm's three research centers, supported by the company's 400 member advisory board - The World Technology Council (WTC).
Corum's 8 Step "Optimum Outcome" process utilizes a unique team approach to best prepare clients so that they aren't a victim of today's tougher due diligence. The process leaves no stone unturned in a global partner search to the new generation of buyers. The result of the investment in process, education, utilizing more experienced team leaders, and proprietary buyer knowledgebase is the successful sale of more privately held software and related technology companies than any Tech M&A firm in history.
Come join our success. Start a new career with Corum.