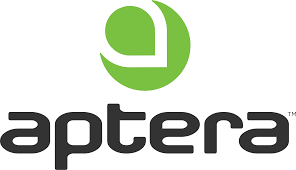 Customer Success Associate
San Diego, California - Full Time
We want to inspire people to do more than just drive: We believe safe, fun-to-drive solar vehicles are at the heart of managing the Earth's natural resources for future generations. Through innovation, inclusivity, and intelligent efficiency, we pride ourselves on our creative solutions to problems previously thought impossible. Our values are the core of Aptera's mission, and the guiding principles for every decision we make. We use our independence as a chance to be better for the sake of future generations – and our planet. We are the guides on the road to solar mobility. Join our movement.
KEY RESPONSIBILITIES
● Monitor, reach, and exceed Aptera member success goals and metrics, coordinating with the team to achieve them.
● Respond to all assigned customer support inquiries through email, phone, and social media within 48 hours
● Performs active follow-up to ensure member satisfaction, anticipate future needs, and guide members on their journey of sun-powered mobility and lifestyle.
● Provides administrative support to the new and existing customers. Reviewing customer accounts and transactions while resolving issues.
● Maintain customer relationships through problem-solving, gratitude, and the use of content to address questions, with the guidance of the engineering and creative team.
● Review, investigate, escalate, and resolve issues as needed. Make any order cancellations or changes.
● Field questions as needed.
● Assist with responding to all product questions received on social media on a daily basis, in coordination with the Digital and Social Manager.
● Alert the content team on any common FAQs to clarify in our messaging.
● Maintain accurate records, knowledge of products, and document all activities and discussions.
DESIRED SKILLS & EXPERIENCE
● 2-5+ years of experience in marketing, communications, account management, or customer success
● Bachelor's degree
● Excellent communication abilities, including written and verbal communication
● Patience, empathy, and professionalism
● Good problem solving and decision-making abilities
● Active team player, self-starter, and multitasker who can quickly adjust priorities
● Motivated and eager to work in a dynamic fast-paced environment
● Proficiency in GSuite and Microsoft Office
● Ability to build and maintain positive and strong working relationships
● Knowledge of project management skills is a plus
Aptera designs electric vehicles with extreme efficiency, using low-drag aerodynamics inspired by nature, able to travel 1,000 miles on a single charge and power themselves just by being parked in the sun. Aptera's purpose, our drive, is to bring freedom to people and the planet, and that's what keeps us accelerating into the future.