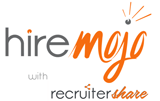 Remote Hiring Administrative Assistant - Driven, Organized and Tactful
Work from the comfort of your own home, Nevada - Full Time
You have a knack for keeping things organized, processes flowing and people loving you. While some might call you Type A, we call you Type AWESOME!
We will depend on you to manage all the recruiting and hiring processes and workflows, including tactfully driving interview schedules with candidates, managers and executives, gathering candidate feedback, initiating background checks, creating offer letters, coordinating new hire onboarding and all things recruiting and hiring related.
Working from the comfort of your own home, you will provide comprehensive support to our hiring managers, interview team members and candidates. Your talents for flawless calendaring, correspondence, meeting planning, and savvy candidate relations will be greatly appreciated and celebrated.
Your high energy level and a polished communication style will be your guide to interacting effectively with both internal and external customers as well as working with all levels within the organization. If you thrive when working on the fly, and both prioritization and timeliness are your forte, then you are the ideal person for this role.
HireMojo with RecruiterShare is a technology company that helps organizations find and hire the right people in the United States and Europe. This is a unique opportunity to step into a role that will open doors. If getting experience with all aspects of business operations while helping to shape the future of a company from the ground up sounds exciting, then this is the role for you.
We look forward to hearing from you!