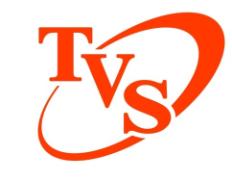 Validation Project Manager (Hybrid remote)
San Francisco, California - Full Time
Total Validation Services, Inc. (TVS, Inc.), has had almost three decades of experience in providing independent contract validation services to the biotechnology industry. Maintaining a solid track record of success, we have grown and expanded our portfolio to provide a broad range of commissioning, qualification, validation, quality, compliance, and project management services to span all facets of the pharmaceutical, biotechnology, and medical device industries—making us a leader in this space.

The Validation Project Manager (Lead) is a management position who manages the day-to-day operations for all start-up, commissioning, and qualification/validation activities and staff for a large project or for multiple small to medium sized projects. The Project Manager Lead is responsible for the overall delivery and performance (Quality, Budget, and Schedule) of assigned project(s) and has financial accountability for the performance of the project. Hybrid remote will be considered for this position.
Responsibilities
Manage specific projects as directed by the Director of Projects and/or Director of Operations
Works with the Director of Projects and/or Director of Operations to develop and track the budget and schedule for the project as well as the manpower / resource loading
Defines all client's start-up, commissioning, and qualification/validation requirements and project constraints including budgetary and schedule constraints.
Responsible for developing with the client the best approach to the start-up, commissioning, and qualification/validation activities for each project
Responsible for the dissemination of project information to all relevant parties. Specifically, the Project Manager is responsible for communicating all project requirements to the Director of Projects and/or Director of Operations and communicating all project deliverables, schedule and budget to the project staff in a timely manner for successful completion of tasks assigned. All communication should activities maintained on a regular basis.
Plans, organizes, and tracks project tasks to ensure that budget and schedule commitments are kept.
Responsible for submitting the required report on project progress on a weekly basis
Responsible for the day-to-day coordination and management of all commissioning and qualification/validation personnel including sub-contractors.
Responsible for dealing directly with vendors, fabricators, engineering consultants, construction personnel, contractors, and plant personnel as required to expedite execution of a project.
Responsible for commissioning and qualification/validation deliverables for the project. Deliverables may include, but are not limited to, the following: start-up procedures, commissioning documents, qualification/validation protocols and reports (IQ, OQ, CSQ, PQ, process validation, cleaning validation, etc.), development reports, acceptance testing protocols.
May also assist in the production of user requirements, specifications, standard operating procedures and other documentation required for the completion of the commissioning and qualification/validation.
Responsible for turnover of systems to the client and for completion and closeout of project(s).
Responsible for reviewing commissioning and qualification/validation documentation and for ensuring the proper review process to internal quality standards for all project documentation.
Provides feedback to engineering and construction groups with regards to commissioning and qualification/validation requirements.
Responsible for providing consulting services to clients as best suits their commissioning and Qualification/validation objectives.
Requirements
Project Management experience in pharm/biotech
Technical experience in commissioning & qualification/validation
Experiential requirements include a full understanding of all basic commissioning and qualification/validation concepts as well as scheduling and budgeting for consulting/contract services.
A minimum of a bachelor's degree in Chemical, Mechanical, or Electrical Engineering or a related Science. An advanced degree (Master's or PhD) or MBA degree is preferred.