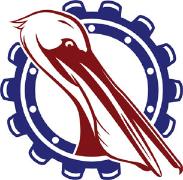 Project Engineer - Equipment Sales - Have Fun, No Drama, Enjoy Your Work
Richmond, California - Full Time
If you can do your tasks in a timely and precise manner without supervision, then we will be a great home for you! Our office environment is both quiet and "drama free" so you will be able to work efficiently and won't find any office politics. You will find that our company policy is clearly written out and we all know what is expected of us. We have been around since 1985 and we have a proven track record of excellent company growth. We are not going anywhere but up!
Included in the salary is 2 weeks of paid vacation per year as well as 9 days paid vacation for all Federal Holidays plus the Friday after Thanksgiving. In addition, we reduce hours during the Christmas to New Year break. We have a medical policy that pays all monthly medical insurance cost. We work a 7 1/2 hour work day... excpet for Friday, we take off at 2PM on Fridays. We understand you have an occasional appointmenet and doing that during work time is ok.
For this position we need a person to work daily at our office as a Project Engineer for sales of mechanical and electrical equipment to the Marine & Industrial business space. In addtion, we develop our own branded products and you will be part of the development process: drawings, sourcing, procurement, etc. See our company products at www.pacificmarine.net.
To be successful in this position a person needs to work independently in a quiet work space and work without errors. Be self-motivated to learn our business system, know the products and take care of our customers. Our customers depend on us and we don't let them down! If you need constant supervision or if you can't follow rules well this is not the position for you!
We are a small company of 6, with global reach, and we cross train extensively. You will be expected to pitch in and accomplish any task that is needed: domestic shipping, international shipping, marketing, sales and other tasks to keep things running smoothly.
For this position you can expect to answer about 15 to 25 emails or phone calls daily and to process 2 to 5 orders daily on average. You will handle the more difficult "engineered" projects and they will require lots of study and education (complex marine fender projects, sizing winches, etc). Some other projects will be routine and easy. You will also targtet and develop new products to sell as needed. Quite often there will be the need to "figure it out" and you must be ready to do so on your own and with competence.
Pacific Marine and Industrial is a fast growing company dedicated to selling marine and industrial equipment on an international basis. We work with many prestigious organizations such as: The US Navy, The US Coast Guard, Matson Navigation, Lockheed Martin, General Dynamics, BAE Systems, Tesla, Vigor Industrial and many more. We have vendors and customers world wide! We are located just outside beautiful Point Richmond, California, we have a warehouse in Jacksonville, FL and a warehouse in Shanghai, China. We have been in business since 1985.