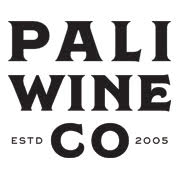 Wine Server - Funk Zone Outpost (Santa Barbara)
Santa Barbara, California - Full Time
We are seeking energetic, enthusiastic, and customer service focused candidates for this position within our Outpost. The primary focus of this position is to promote the sale of wines and wine club memberships, team comradery, and provide excellent customer service.
Duties:
Greet and provide guests with an outstanding hospitality experience
Ambassador for the brand, the face of Pali Wine Co. with guests
Effectively suggest and sell wine to meet sales goals
Promote wine club memberships to grow the business
Educate guests on our wines and winery history
Accurately handle routine POS transactions including opening/closing cash registers
Assist with Outpost and Wine Club events
Maintain basic cleaning practices
Work effectively with teammates during daily duties and operations
Ability to follow policies and procedures
Take initiative to complete guest requests and any tasks or projects assigned by management
Requirements:
Must be at least 21 years of age
Food and wine knowledge preferred
Prior sales experience
Ability to work weekends, holidays, some evenings, and adapt to a flexible schedule
This position will involve the ability to lift, carry and/or transport 40 pounds (a case of wine) is necessary
Part-time employment
Salary: $15.50/hour
About Pali Wine Company:
Pali Wine Co. brings the winery experience to your neighborhood. Through our five Outposts in Southern California, we create a connection between our customers, our Santa Barbara County-based winery and the vineyards that we source our grapes from. Pali's wines are highly regarded by critics, and we have a reputation for producing wines with a strong sense of place and identity. Even still, Pali's wines are approachable to new wine-drinkers and our staff embraces every opportunity to educate our customers.
We produce a variety of wines by employing a spectrum of winemaking techniques, old and new. We obsess over our customers' experiences, and we welcome new members to the Pali team who share our obsession and want to add to our customer's experience. We are performance driven, which makes Pali Wine Co. an inspiring place to grow personally and professionally.